Rethinking South Korea's Unification Policy: Deregulate People-to-People Exchanges
Two years after the leaders of North and South Korea signed the historic Panmunjom Declaration, progress toward inter-Korean cooperation has ground to a halt after a very promising and hopeful start. The landslide victory of the ruling Democratic Party and its allies in the South Korean National Assembly election on April 15 had revived hopes in some quarters that a strengthened President Moon Jae-in, backed for the first time by a comfortable parliamentary majority, would have greater room to maneuver at home to put inter-Korean cooperation back on track.
Despite the prospect of a strengthened Democratic Party in South Korea, North Korea is unlikely to return to the negotiating table with the South any time soon. On the contrary, the last few weeks saw escalating tensions, starting with criticism of northbound leaflets sent by human rights groups in the South and ending with harsh rhetoric against the US meddling in inter-Korean affairs and the promise of a "hair-rais[ing]" surprise for the United States.[1] Communication channels between North and South, one of the achievements of the rapprochement of 2018, are dead for now—with the North emphasizing that point by blowing up the inter-Korean liaison office.
Although Kim Jong Un's latest decision to defer or suspend further planned military actions against South Korea has de-escalated tensions for the moment, inter-Korean cooperation does not appear to be on the horizon. In the meantime, if South Korea is serious about eventual unification, it should consider measures beyond big showcase infrastructure projects that treat the inter-Korean relationship as transactional and start to amend policies that would allow for a different kind of relationship to grow. Rather than implement activities planned and sponsored by the state, Seoul should deregulate informal people-to-people exchanges to promote this growth.
It Takes Two to Tango
President Moon seems to be poised to make the most of his newly won parliamentary majority. In a meeting with his aides he pledged to do the utmost to restart inter-Korean cooperation. Admitting that it was more difficult than previously thought, he vowed to look for the "realistic and realizable." However, the ideas he floated were only partly tethered to reality. Moon proposed joint cooperation to fight COVID-19—a suggestion, on the surface, that the North could find appealing. While Pyongyang has not yet reported a single case of COVID-19, there are indicators that the epidemic has spread to the North, and that this claim is mainly due to the lack of adequate testing.
Even if the early closure of borders were successful, all kinds of equipment and training, in particular testing kits, are urgently needed and cooperation in this field might be relatively easy: sanctions exemptions for medical goods are easy to get and international channels, like the World Health Organization or the International Federation of Red Cross and Red Crescent Societies, can operate in inter-Korean channels. Still, the North Korean government has yet to show any appetite for such aid or the development of a joint anti-epidemic strategy. Kim Jong Un has been missing in action on the inter-Korean cooperation front and without his personal involvement, any dealings with North Korea are impossible.
Inter-Korean Railway Cooperation: Derailed
The future of the pet project of the South Korean government, the inter-Korean railroad, is equally bleak. Touted with much fanfare in 2018, it has been on hold ever since. And this is scarcely surprising, given the complexity of the project: South Korea did not openly want to violate sanctions, so the possibilities for cooperation were small. In 2018, Seoul offered to send experts to the North to inspect the railroads there. In December 2018, they were actually allowed to conduct the inspection, but only once.
The railroad is the main logistics artery for North Korea and it therefore appears to have no interest in allowing South Korean experts access to this sensitive infrastructure. For South Korea, however, only paying for the railroad in the North without being on the spot is neither possible without violating sanctions nor a satisfying arrangement. In the absence of North Korean cooperation or sanctions exemptions, South Korea has announced plans, for now, to start only on the South Korean side of the project—a railroad from Gangneung on its east coast to Jejin near the demilitarized zone (DMZ), hoping that one day the connection to the North will follow. The project will cost $2.3 billion and will build a railroad to nowhere, destroying valuable habitats along the inter-Korean border in order to complete. (Under the unification fast-track authority, an environmental impact assessment is not necessary.) This will come at considerable cost and cause irreversible environmental damage, and it will not bring any benefits for unification now and or for a long time to come.
The ideas for infrastructure "unification" projects, unfortunately, do not end there. For instance, on South Korea's east coast, there is one road on which all the traffic to North Korea's Kumgangsan (Mt. Kumgang) has previously been routed without trouble. There is also a larger road in the making, which is only partly accessible—part of the imaginary "Asian Highway 1" (AH1) running all through Asia to Turkey—and a third truncated road is planned directly along the seaside in Goseong. On the west coast, in addition to the railroad and road to Kaesong, another road is planned through Paju, which will traverse some of the most precious habitats for rare wildlife. This project will also cause huge and irreversible environmental damage and the impact on inter-Korean relations will be nil, as it still does not guarantee sustainable cooperation.
South Korea's economic miracle has from the beginning bet heavily on infrastructure. But South Korea's policymakers seemingly have dismissed the idea of overinvestment and diminishing—or even negative—returns on investment. And even if a railroad connection to the North did not face political, cost and environmental constraints, the South Korean government would still confront the obstacle of sanctions and the difficult decision of whether it is willing to take the risks of defying the United States and the international community to advance inter-Korean cooperation.
People Power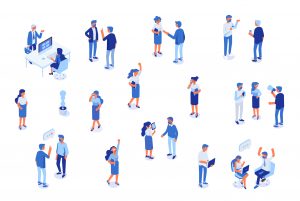 Instead of large infrastructure projects where the costs outweigh the benefits, what about people-centered projects? Allowing freer, even free contacts between the people of North and South Korea, without Seoul's supervision, may be the only way to make a real difference from today's situation, as it allows the North-South relations to transform gradually and spontaneously—albeit unpredictably—and not according to any governmental plan. It is understandable that South Korea would like to have more discretionary room for greater inter-Korean cooperation. But the international community, including South Korea at the forefront, has enacted sanctions that leave almost no room for larger government or business initiatives and preclude most of the activities now considered by the Moon presidency.
The only policy the South Korean government can do on its own is create new avenues for South Koreans to pursue cooperation with the North through the deregulation and support of people-to-people contacts in meetings of academics and families in third countries, sponsored by nongovernmental organizations, schools and universities. Currently, not all of this activity is prohibited, but it depends on case-by-case government permission, usually after consideration at a very high level in the Ministry of Unification. While that formula may have made sense in the post-Korean War era, it may be time to change how South Korea approaches regulation of these contacts. For instance, instead of specifying what requests need case-by-case approval, the South Korean government could make decisions based on an agreed list of activities that would be prevented due to the harm it would cause to the South Korea's security. Adopting this standard could result in a slow but considerable increase over time of informal, inter-Korean inter-personal contacts, including a greater flow of tourists to the North once the pandemic is over.
Korea is not Germany, and East Asia is not Europe. But if there is one lesson to be learned from the German case, it was that when the Cold War ended in Europe, the slow diffusion of knowledge and trust through hundreds of thousands of meetings, academic exchanges, tourism and family reunions led the way. All this can take place without reducing the South's security. Moreover, people-centered projects do not have to be limited purely to non-commercial activities. On May 20, in a surprising move, the South Korean Ministry of Unification spokesman, Yoh Sang-key, declared that the so-called "May 24 Measures"—sanctions on inter-Korean business introduced in 2010 after North Korea's sinking of the South's Cheonan corvette—had "lost [their] effect," and are no longer an "obstacle" to inter-Korean exchanges." A day later, then-Unification Minister Kim Yeon-chul clarified that the government did not want to do away with these measures, but simply wanted to make clear that they would be handled with greater flexibility and would no longer be a hindrance to inter-Korean trade.
Small is Better
Lifting or at least easing the May 24 Measures would open a wide field of trade in areas not sanctioned by the United Nations (UN), including, for example, humanitarian and commercial food imports. Before 2010, up to 1,000 enterprises in South Korea were in some way involved in small border trade agreements. Since there is currently no realistic way to change the US or UN sanctions, South Korea's flexibility would benefit small, personal exchange-intensive programs over large, capital-intensive programs and thereby would most likely contribute to personal trust building of both sides.
Finally, more flexibility for meetings would open up myriad chances for educational programs not only in third countries, where they are already conducted, albeit on a very small scale, but also in North Korea. It is not clear which potential programs would be of interest to North Korea given the current nature of North-South relations. But having greater flexibility to offer them would allow South Koreans to revive old, surviving contacts from the "Sunshine Policy" era and add new contacts, e.g., in international academic and commercial meetings and the like. Rather than continue to pursue "white elephant" projects for inter-Korean cooperation on railroad infrastructure, the government in Seoul should focus on creating small, sustainable changes in its own laws that would enable a different, more people-centric relationship with North Korea to grow.
---
[1]

"Director General of DPRK Foreign Ministry Warns U.S. against Interference in Inter-Korean Relations," KCNA, June 11, 2020.
---