Korea's Divided Families: Time and the Vanishing Hopes of the First Generation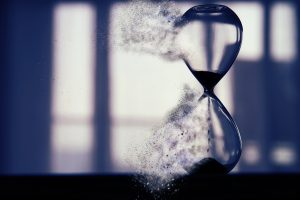 The South Korean Unification Minister Lee In-young's call for the resumption of reunions of family members who have been separated between the North and South since the Korean War highlights the tortured nature of Korea's divided families problem. "Divided family reunions" implies, of course, some kind of resolution or even an end to this separation, but the reality couldn't be further from this goal. The current format of aged family members, being brought together for three days after more than half a century apart only to be separated again after their short visit with no mechanism for follow up contact, is problematic in its own right. Add to that the frequent suspensions of reunions when broader inter-Korean relations break down, making even the opportunity for a visit a tortuous dream.
The survivors of the Korean War who have suffered 70 years of separation should be an urgent humanitarian starting point for normalizing people-to-people exchanges across the Korean divide before the first generation disappears. Normalization in this context would mean for Koreans to be able to confirm the status of their relatives, exchange correspondence and meet their family members. For tens of thousands of surviving divided family members, normalization would be the fulfillment of a dream. Can such a dream be achieved in the context of Pyongyang's unresolved nuclear program and the crushing sanctions the DPRK currently faces?
A Humanitarian Problem Held Hostage to Diplomacy
Normalization could be quickly realized if the political will existed to do so. However, in terms of the unification policies of both Koreas, this would entail the at least partial depoliticization of an aspect of Korea's division which has long been a bellwether and vehicle of inter-Korean relations.
The North-South Korean Red Cross talks of 1971, ostensibly aimed at addressing the humanitarian issue of divided families, were the first post-war diplomatic meetings between the two Koreas. Parallel meetings in Seoul and Pyongyang resulted in the first-ever North-South agreement: the 1972 July 4 South-North Joint Communiqué. Subsequent North-South Red Cross talks have presaged inter-Korean agreements, always with provision of a quid pro quo.
In 1985, preceded by the delivery of aid from North Korea to help the South recover from disastrous floods in 1984, inter-Korean Red Cross talks led to the first exchanges of divided family members: One group of 50 South Koreans went to Pyongyang and a reciprocal group of 50 North Koreans went to Seoul. This model of mirror reciprocal exchanges was revived 15 years later when Kim Dae Jung's "Sunshine Policy" produced the most important thaw to date in inter-Korean relations codified by the June 15, 2000 North-South Joint Declaration.
In total, 21 exchange visits were held between 2000-2015, briefly reuniting 20,604 people with their separated loved ones. The last exchange was held in August 2018, when 89 aged divided family members accompanied by 197 younger relatives and helpers from the South met with 185 North Koreans at the Mt. Kumgang resort in the DPRK.
An Inadequate Format and the March of Time
From a practical humanitarian viewpoint, the number of South Koreans waiting to meet with their divided family in North Korea illustrates how the established format is inadequate to address the size and scope of the divided families problem especially given the suspension of reunions when inter-Korean relations break down.[1] Furthermore, the way the reunions were conducted put heavy publicity and political pressure on the participants to make a good showing while these aged participants were dealing with the enormous emotional strain of reuniting with family after seven decades.[2]
At present, from the 133,391 first-generation divided family members who registered for the reunion program with the ROK Red Cross, 81,771 have died while waiting, and 51,614 still hold out hope for their fleeting chance to meet their relatives, and despite the emotional stress involved in the highly publicized visits, still long to meet their families.
Divided Families Today
The ROK Red Cross recognizes the necessity for the three basic elements of a system of contacts: verification of status, exchange of correspondence and meetings. It is noteworthy that in the first North-South Red Cross Talks in 1971, "visits" were intended to take place in participants' hometowns in the North or South, not the highly publicized affairs in high-visibility locations we have become familiar with.
How successful the ROK Red Cross efforts have been can be ascertained from their website (in Korean) where data are provided on these three elements:
Verification of status (i.e., whether people are alive or dead and their whereabouts). The ROK Red Cross has verified the status and whereabouts of only 2,267 people. This appears to refer to ROK citizens for whom DPRK citizens have inquired as to their status and requested to meet.
This low number is not surprising. From the author's 1997 research, 83 percent of the first-generation divided family members surveyed did not know the status of their relatives in North Korea.[3]
Exchange of correspondence. The ROK Red Cross only lists one exchange of 600 letters. While 22,072 video messages have been prepared by divided family members, only 40 have been actually exchanged.
According to the author's 1997 research, only 12 percent of participants surveyed had actually had any contact with their relatives. From interviews, those who had contacted their relatives had done so clandestinely, usually through a third party in the PRC's Korean Autonomous Prefecture in Yanbian.[4]
Meetings. As noted above, 20,604 South Koreans have met their relatives through the 21 rounds of exchanges which have been held to date, while 51,614 are still waiting. It is important to note that this waiting list does not include Korean residents in other countries (like the US) who want to find, contact and meet their relatives in the DPRK; nor does it include the unknown number of survivors who have made the painful decision not to attempt to contact their relatives.
Political Will and a Shrinking Window of Opportunity
A speedy and satisfactory humanitarian resolution would require significant changes in how the ROK and DPRK governments address this issue, but the stark reality is that humanitarian issues have historically been secondary to state security.
The DPRK has long exercised tight controls in shielding its population from outside sources of information, coupled with a refusal to provide even the most basic demographic data to others. "Normalization" of contacts between DPRK citizens and Koreans from the ROK or other countries to allow tracing of DPRK citizens and contacts with other countries would represent an enormous change in long-established policy. Despite the advanced ages of the participants, such a change would be seen as a risk.
However, as time passes and the first generation passes away, the potential for the divided families problem to be used as a vehicle to advance or accompany progress in inter-Korean relations diminishes and the government pressure to address it may also fade away accordingly—a sad but significant milestone in Korea's division. The second and third generations of Koreans with relatives "on the other side" are unlikely to feel the same desire as did their parents and grandparents to contact their relatives.
For North Korea, this is a missed opportunity. A positive approach from Pyongyang to this pressing humanitarian issue would have a significant impact on the ROK government and the ROK public's attitude toward their northern neighbor while also improving the DPRK's international image.
For South Korea, this also raises a key question with regard to reunification policy: Ordinary North Koreans face enormous challenges to merely survive in a sanctions regime that some scholars have argued is akin to, "a war crime." If, in the spirit of inter-Korean solidarity, Pyongyang takes the bold step of promoting contacts among divided family members to facilitate and expedite a solution, how far will Seoul be prepared to go to respond? What quid pro quo would Seoul be prepared to offer? In the context of the DPRK's unresolved nuclear program, would the provision of a possibly significant amount of aid without any movement on the nuclear issue be acceptable to Seoul's allies?
Creating the conditions for "normalization" is no simple matter in the Korean context, but the current family reunion format is both unsustainable and unable to make meaningful progress on this urgent humanitarian dilemma.
---
---