The Party's Not Over Yet in Pyongyang
This article was updated on 04.22.22.
While a parade took place in Pyongyang on April 15, commercial satellite imagery indicates a military parade in Pyongyang is still in the works. Based on North Korea's holiday calendar and South Korean media reports, this is likely to take place on or around April 25, North Korea's Military Foundation Day.
Mirim Parade Training Ground
The first signs of planning for a military parade were spotted weeks ago when Mirim Parade Training Ground in east Pyongyang began stirring to life. The site includes a replica of Kim Il Sung Square, and drills there have served in the past as a reliable indicator of a forthcoming major military parade.
Based on those preparations, the parade had largely been expected to take place on April 15 ("Day of the Sun"), which was the 110th anniversary of the birth of Kim Il Sung and the nation's biggest holiday. However, on Friday, state media reported only a smaller "public procession of Pyongyang City" took place in the square to mark the anniversary.[1]
Figure 1. "Public procession of Pyongyang City" on April 15, 2022.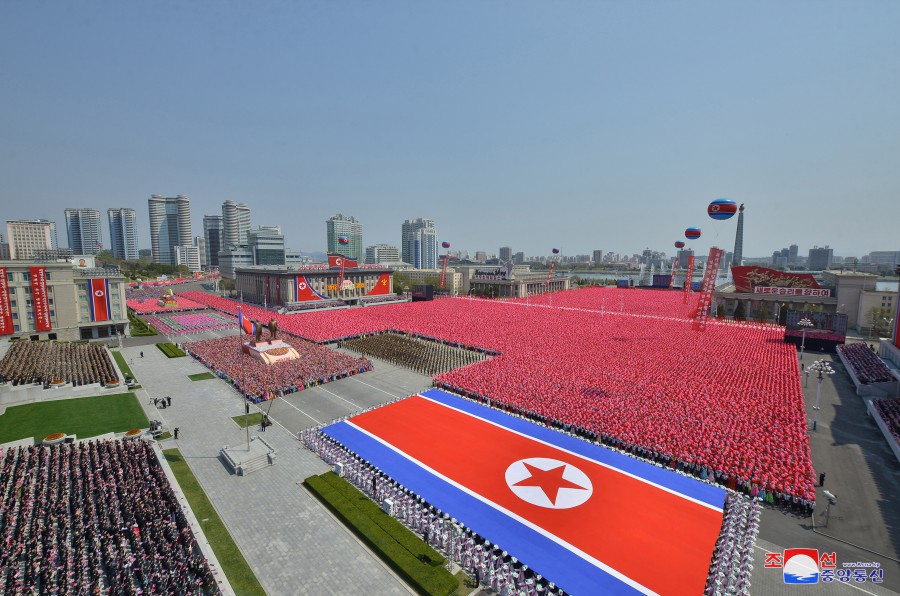 Over the weekend, a stage in the square used for the procession was disassembled, and a new structure appeared in front of the viewing stand where Kim Jong Un and senior North Korean leaders observe parades. The structure seems similar to the temporary structure for the orchestra that appeared in the same location ahead of a parade in January 2021.
Figure 2. Temporary structure in same location for January 2021 parade.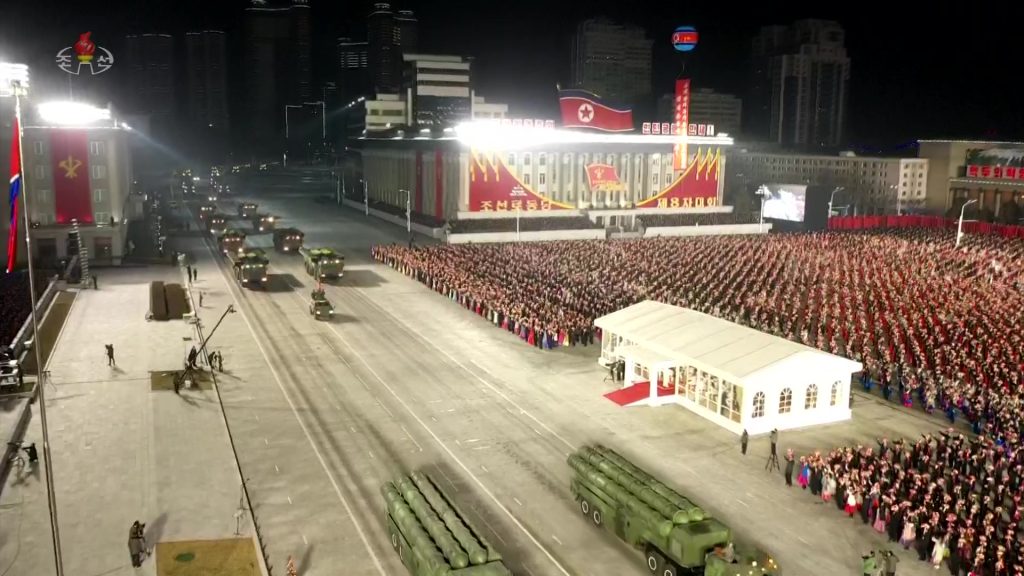 Figure 3. Kim Il Sung Square setup on April 18, 2022.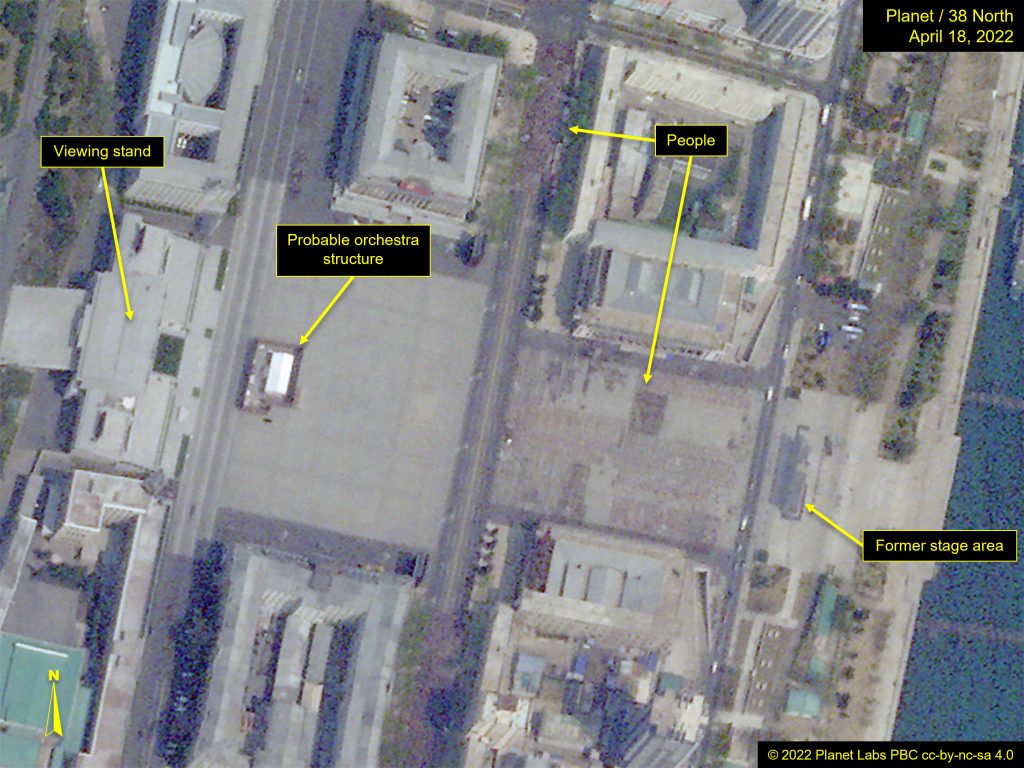 Kim Il Sung Square
On April 17, two days after the small procession in Kim Il Sung Square, imagery shows parade practice continues. Thousands of troops and scores of vehicles can be seen marching in formation. Typically, troops depart the training ground as soon as the parade is complete, so their presence further indicates an upcoming event.
Figure 4. Parade practice visible on April 17, 2022.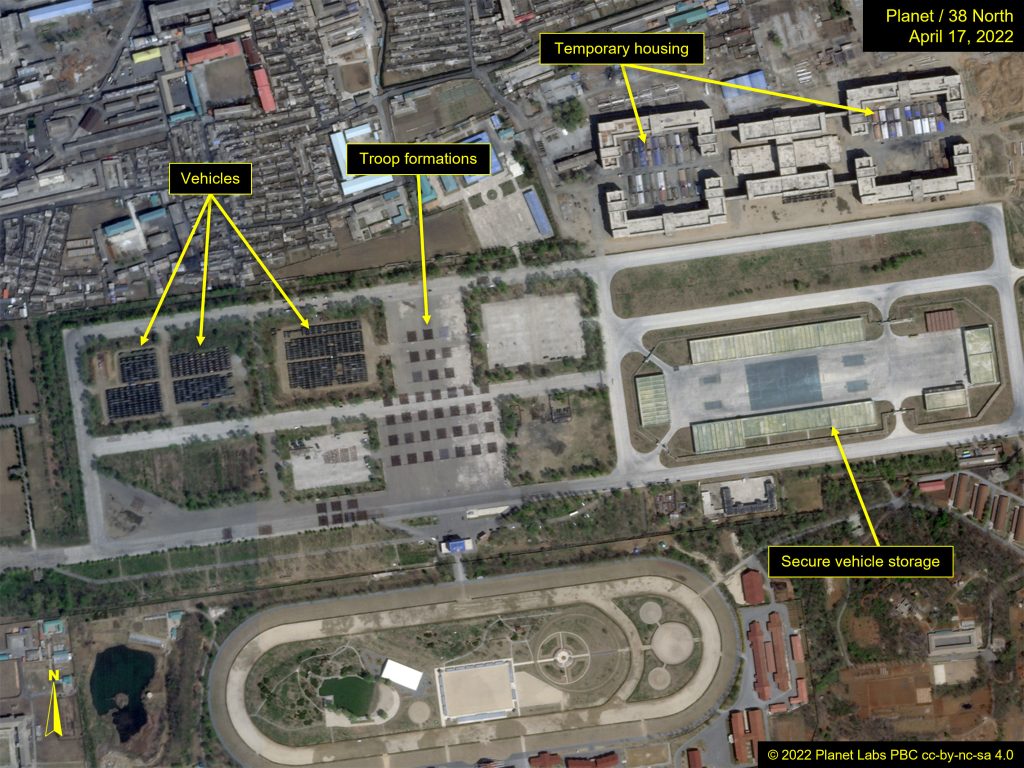 Sunan International Airport
On April 18, 22 fighter jets, 11 helicopters and support equipment remain lined up close to one of the main runways at the Sunan International Airport. The aircraft are not normally stationed at the airport and are likely there in preparation for a flyover during the event. Like at Mirim, the aircraft would be expected to depart as soon as their parade duties were complete.
Figure 5. Helicopters and support equipment lined up at Sunan International Airport on April 18, 2022.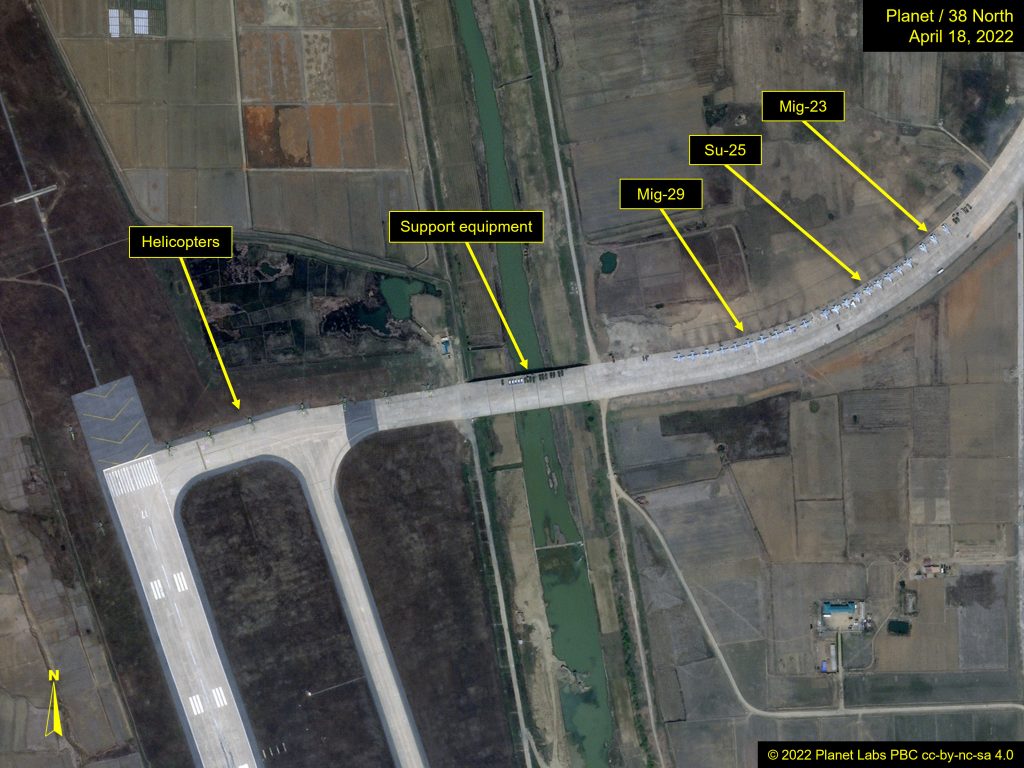 Alongside the runway to the south, 23 Antonov-2 aircraft are lined up wingtip to wingtip. These propeller-powered aircraft arrived sometime between April 11 and 13.
Figure 6. An-2 aircraft lined up at Sunan International Airport on April 13, 2022.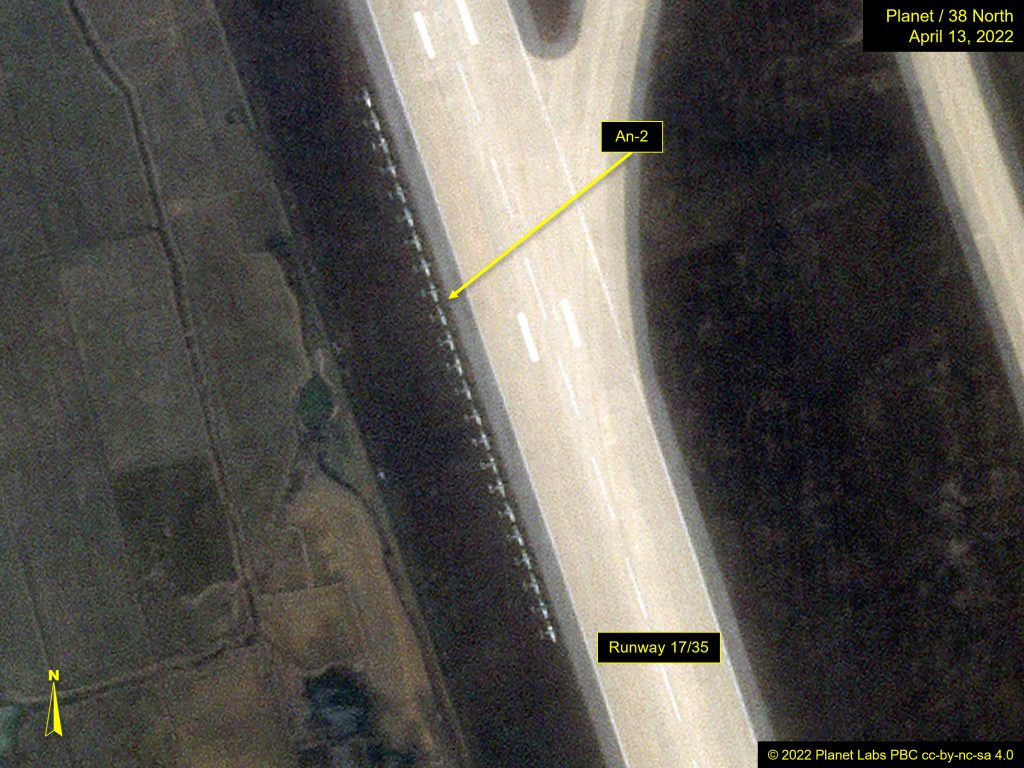 Over the weekend, South Korean media reported that a military parade is likely to take place on April 25, which is Military Foundation Day, and this year marks the 90th anniversary of the foundation of Kim Il Sung's revolutionary army, the forerunner to today's Korean People's Army.
As of April 22, four aircraft have been moved at Pyongyang's Sunan Airport to unusual parking positions opposite the passenger terminal. The reason is unclear, but tens of military aircraft are also at the airport now ahead of an anticipated parade.
Figure 7. Aircraft lined up at Sunan International Airport on April 22, 2022.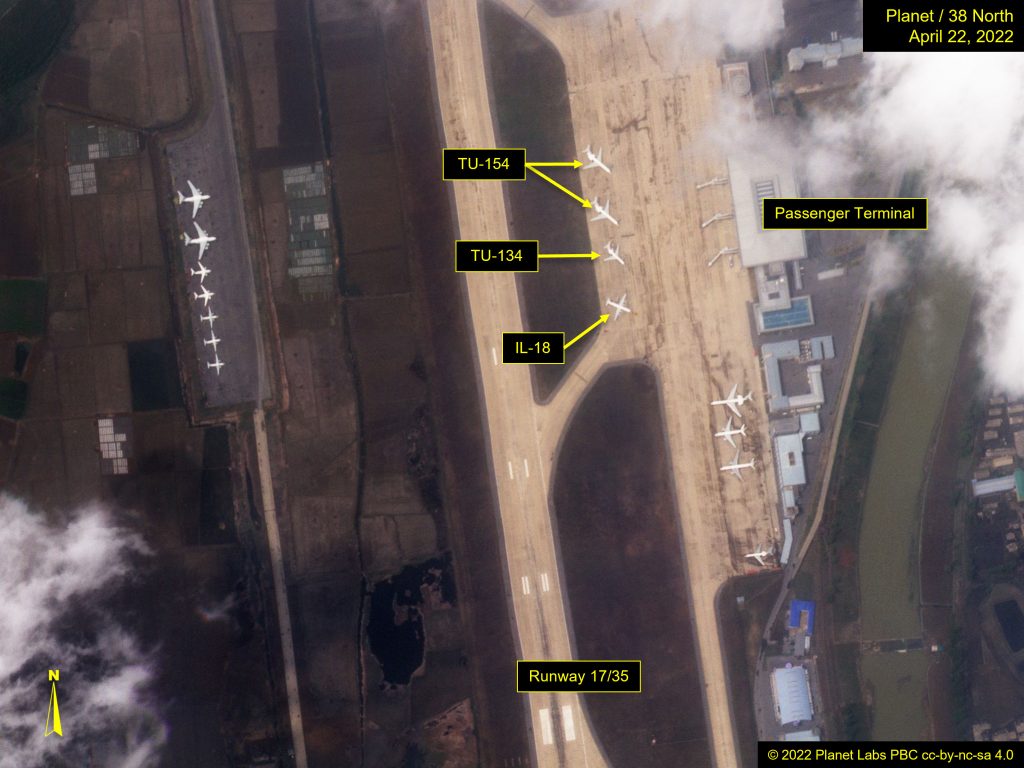 ---
[1]

"National Meeting, Public Procession Mark 110th Birth Anniversary of President Kim Il Sung in DPRK," KCNA, April 16, 2022.
---