Update on North Korea's Punggye-ri Nuclear Test Site
Despite renewed speculation of a possible North Korean nuclear test, recent commercial satellite imagery from September 7, 2015 shows no sign of nuclear test preparations at the North's Punggye-ri nuclear test site and little or no change at the facility since August.
West Portal
At the West Portal—the site of the 2009 and 2013 nuclear tests—there has been little or no activity since the beginning of this year, particularly in the spoil pile created by what appears to have been the digging of another tunnel. That may mean excavation has been completed or interrupted. There are two new buildings erected at the entrance to the West Portal that are likely used to support the guards controlling access to the area.
Figure 1. New buildings identified at the West Portal.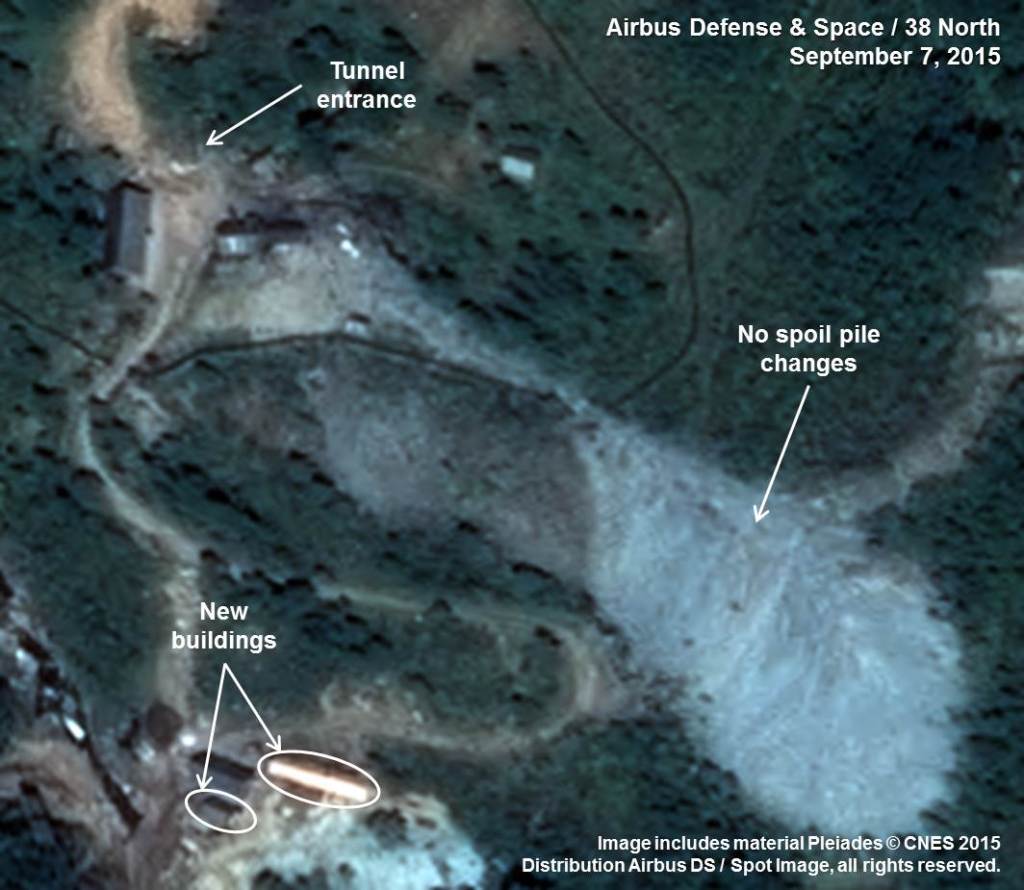 South Portal
At the South Portal, imagery shows a probable vehicle and two crates, perhaps indicating maintenance activity at these tunnels.
Figure 2. Maintenance activity likely at South Portal.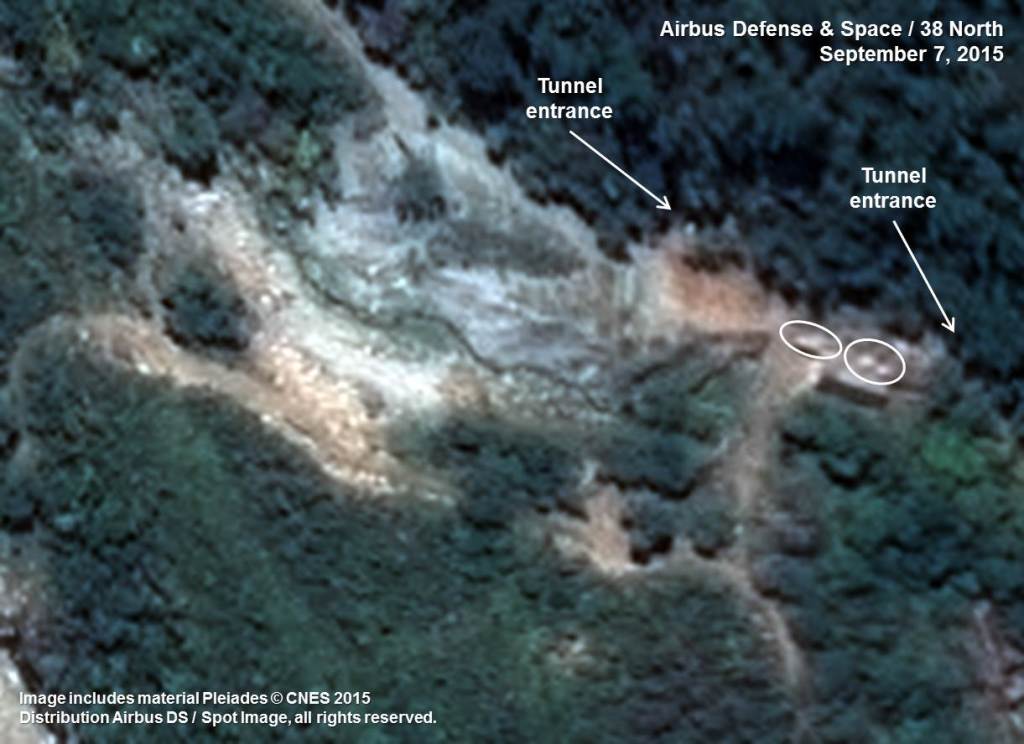 Main Support Area
At the Main Support Area—the location of heightened activity before past nuclear tests—a new building has been completed and there appear to be stacks of logs that may be used as shoring timbers for the tunnels. (High humidity in the tunnels means that shoring timbers often need to be replaced as part of routine tunnel maintenance. A fresh sawdust pile probably means that the North Koreans have been doing a lot of sawing over the past few months.)
Figure 3. Sawdust pile and probable log stacks visible at the Main Support Area.