North Korea's Hodo Peninsula Training Area
A 38 North exclusive with analysis by Joseph S. Bermudez Jr. and Sun Young Ahn.
Located on the Hodo Peninsula, north of Wonsan, on North Korea's east coast is what is commonly referred to as the Hodo Peninsula Training Area.[1] The Hodo Peninsula has been used as a training area for live-fire testing and training exercises for artillery (including multiple rocket launchers), anti-aircraft artillery and coastal defense cruise missiles since the 1960s, however, it wasn't until the mid-1990s that a formal training area was established.[2] During the past ten years, with the closing of the Kittae-ryong Training Area in the early 2000s and the maturing of a number of rocket and missile programs, the Hodo Peninsula Training Area has been increasingly used for ballistic missile (e.g., KN-02, Scud, Nodong, etc.) and long-range artillery rocket testing (e.g., 300mm multiple rocket launcher) and training exercises.
Figure 1. The Hodo Peninsula Training Facility.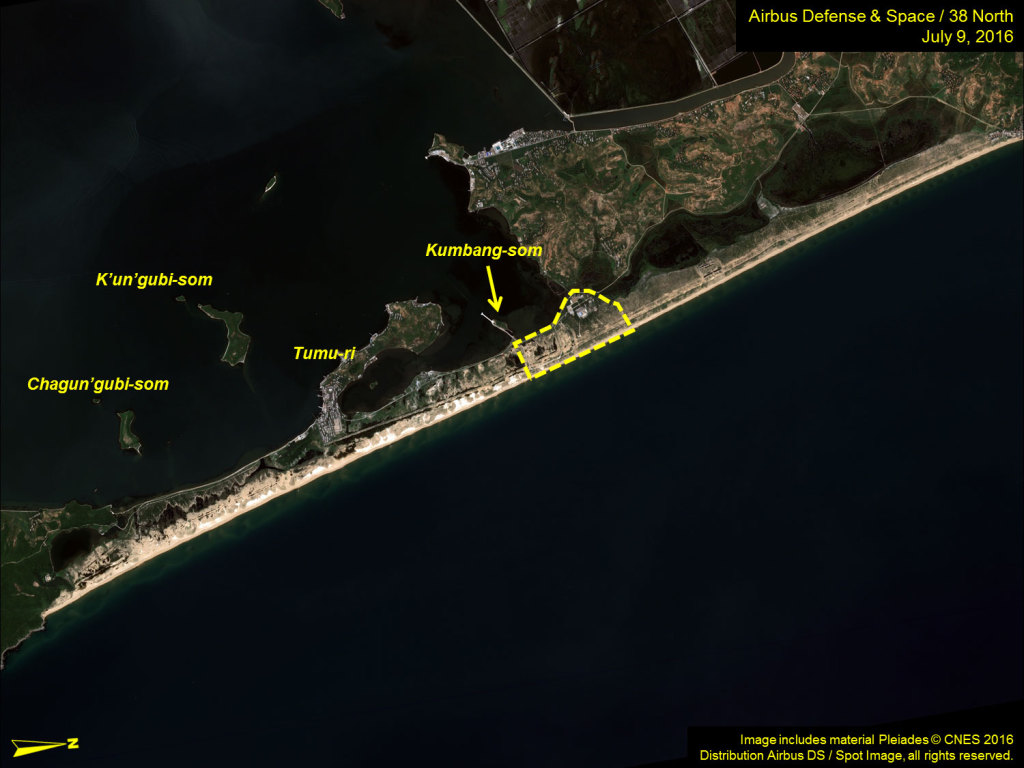 Figure 2. A declassified image of the Hodo Peninsula from September 30, 1980.
The Hodo Peninsula Training Area will remain an important component of North Korea's missile and rocket testing infrastructure for the foreseeable future. However, during the past two years, an area on the Kalma Peninsula has also been used for several ballistic missile testing and large artillery training exercises. This new area is opposite the Kalma International Airport (previously the Wonsan Airbase). It was from here that the June 23 Hwasong-10 (Musudan) test took place.
It appears that both areas will be used going forward with the Hodo Peninsula Training Area being used for "routine" testing and training and the Kalma area for highly publicized testing and training.
Background
As best as can be determined, the Hodo Training Area was established in the mid-1990s and has remained essentially unchanged, except for improvised firing positions, for 20 years. However, in mid-2014, construction began to expand the capabilities of this facility. This included razing several old buildings and erecting several new buildings within the administrative and support compound, and constructing a number of permanent firing positions for long-range rocket artillery, anti-ship cruise missiles, surface-to-air missiles (SAMs), ballistic missile transporter-launcher-erectors (TELs). It also included construction of a jetty with a small dock and a causeway from Kumbang-som (an island) to provide both for the transportation of supplies and, more importantly, quick and easy access for Kim Jong Un to travel from his villa in Wonsan via pleasure craft. The majority of this construction project appears to have been completed by mid-2016.[3]
Figure 3. Close-up of the training facility.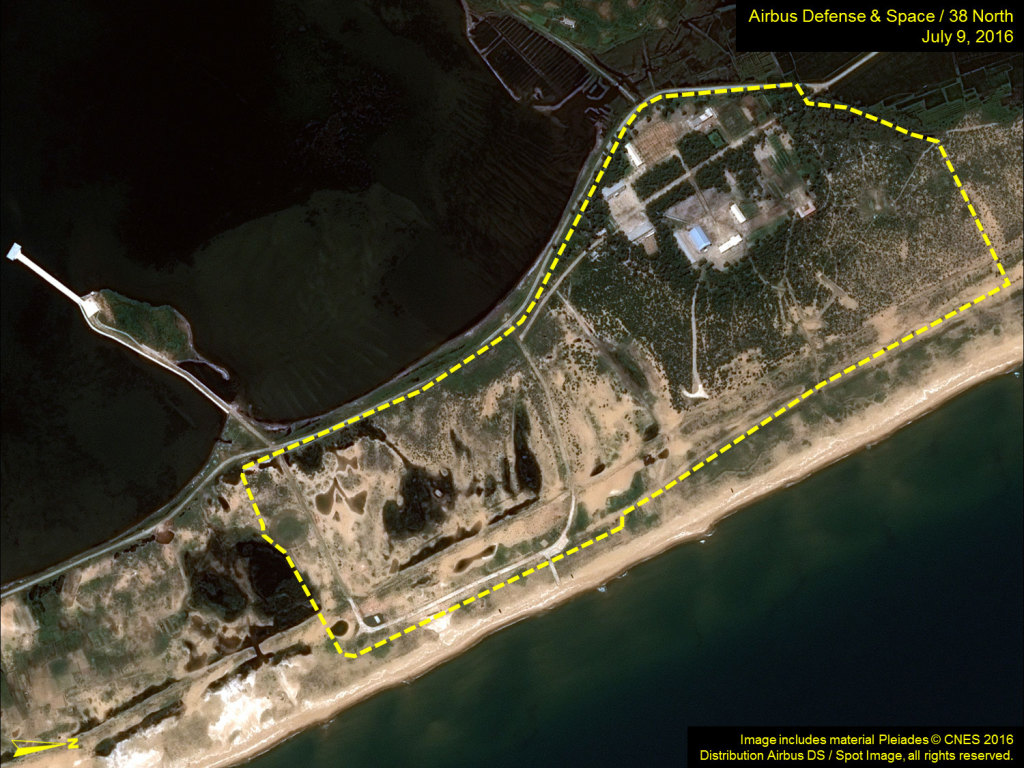 Figure 4. The dock for Kim Jong Un. 
Site Profile
The Hodo Peninsula Training Area (39.4076, 127.5319) is located at the neck of the peninsula facing the East Sea (Sea of Japan), approximately 550 meters southeast of the village of Ponkaeyok (39.4050, 127.5338). It encompasses approximately 313,500 square meters, is partially enclosed by a security fence, and can be functionally separated into two areas—the headquarters, administration and support area and the firing positions.
The headquarters, administrative and support area consists of 10 structures—three of which have been constructed since 2014. Of these structures, the headquarters/administration and processing/preparation buildings appear to be the most significant from an operations standpoint.
Figure 5. The headquarters, administrative and support area.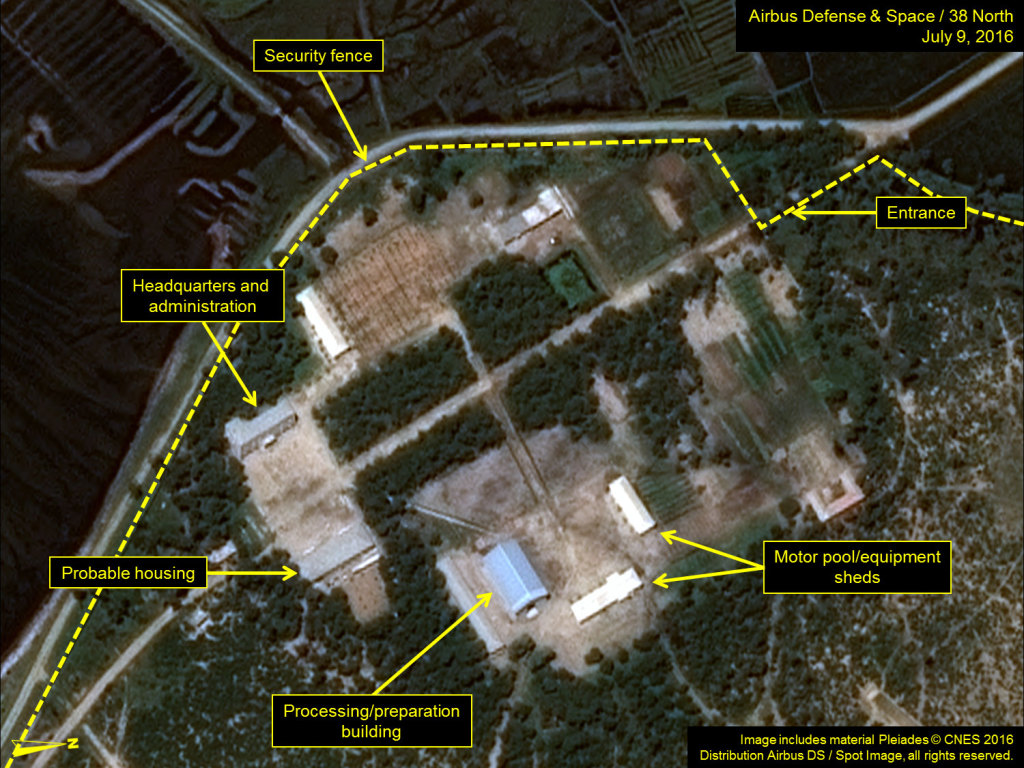 At least four new firing positions are complete and two are still under construction (in several cases over older, sometimes improvised, positions). This includes one concrete paved semi-circular position for use with heavy TELs, a 30-meter diameter (externally 52 meter) circular revetment for a SAM launcher or heavy anti-aircraft artillery, and two curved paved firing positions. What appear to be two "T"-shaped firing positions are under construction. Additionally, two small graded areas (one of which may have served as a firing position in the past) and the facility's internal roads lend themselves for use as improvised firing positions.
Figure 6. Firing positions under construction.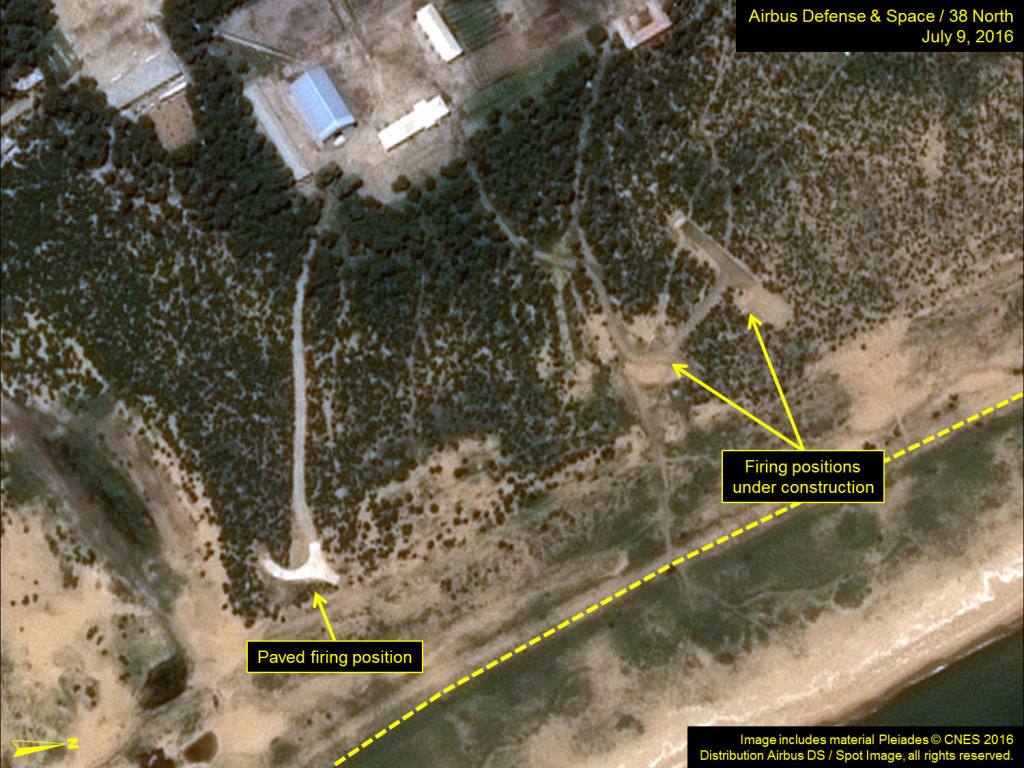 Figure 7. Completed firing positions.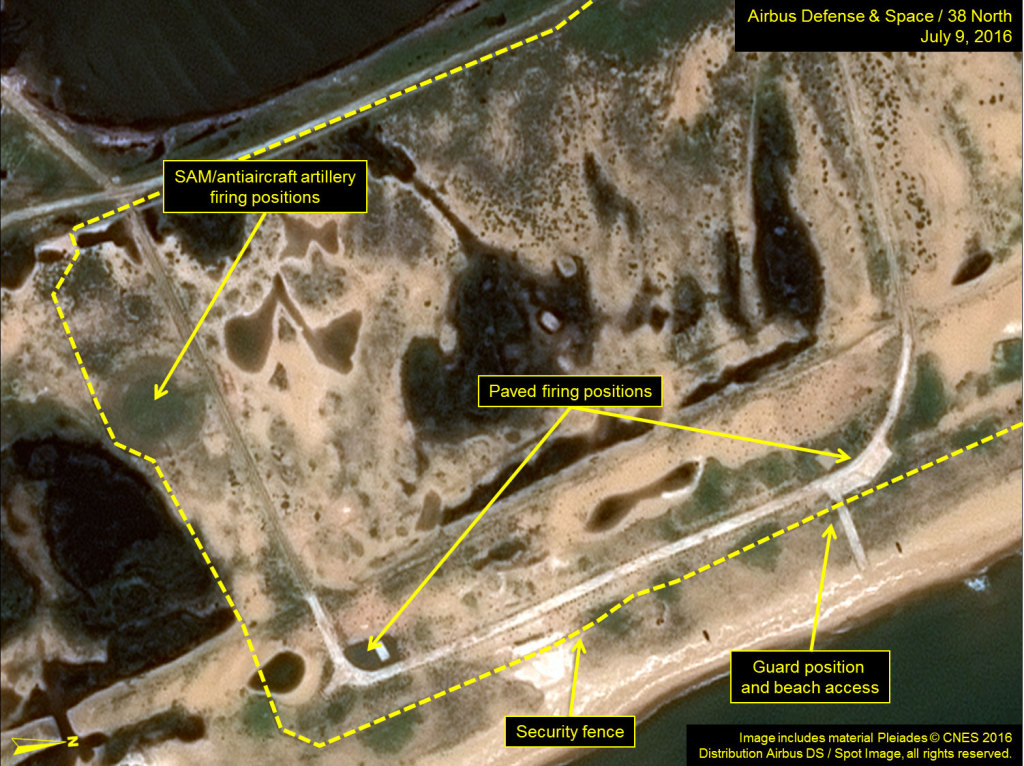 _______________
[1] While the national designator in not known, this facility is commonly known as the Hodo Training Area or Hodo Peninsula Training Area as it is located on Hodo-bando (i.e., Hodo Peninsula).
[2] The formal date when the present Hodo Peninsula Training Facility was established is uncertain but Landsat data suggests that is was during the mid-1990s.
[3] It is conceivable that further improvements are planned but have not yet being undertaken.