North Korea's Sinpo South Shipyard: Probable Ejection Testing
Commercial satellite imagery of North Korea's Sinpo South Shipyard indicates a probable dummy missile ejection test likely occurred in recent days.
On imagery from April 5, the service tower on the ejection test pad is pulled back from its static position. Its canister support arms are open, and below, a possible ejection canister appears to be cradled in the strongback lifting mechanism[1] used to elevate the canister to a variable, upright position. Two probable service vehicles and/or trailers are located next to the service tower and a small crane is located next to the strongback. Additionally, four unidentified objects are arrayed on the impact berm located off the west side of the pad, suggesting an ejection test may have just occurred. During ejection testing, dummy missiles are ejected, often at different trajectories, and create impact craters in the impact berm.
While the purpose of this test cannot be confirmed, it is likely for reliability testing. It cannot be determined whether testing has concluded, or whether additional ejections might be planned.
Figure 1. Indications of a probable ejection test in recent days.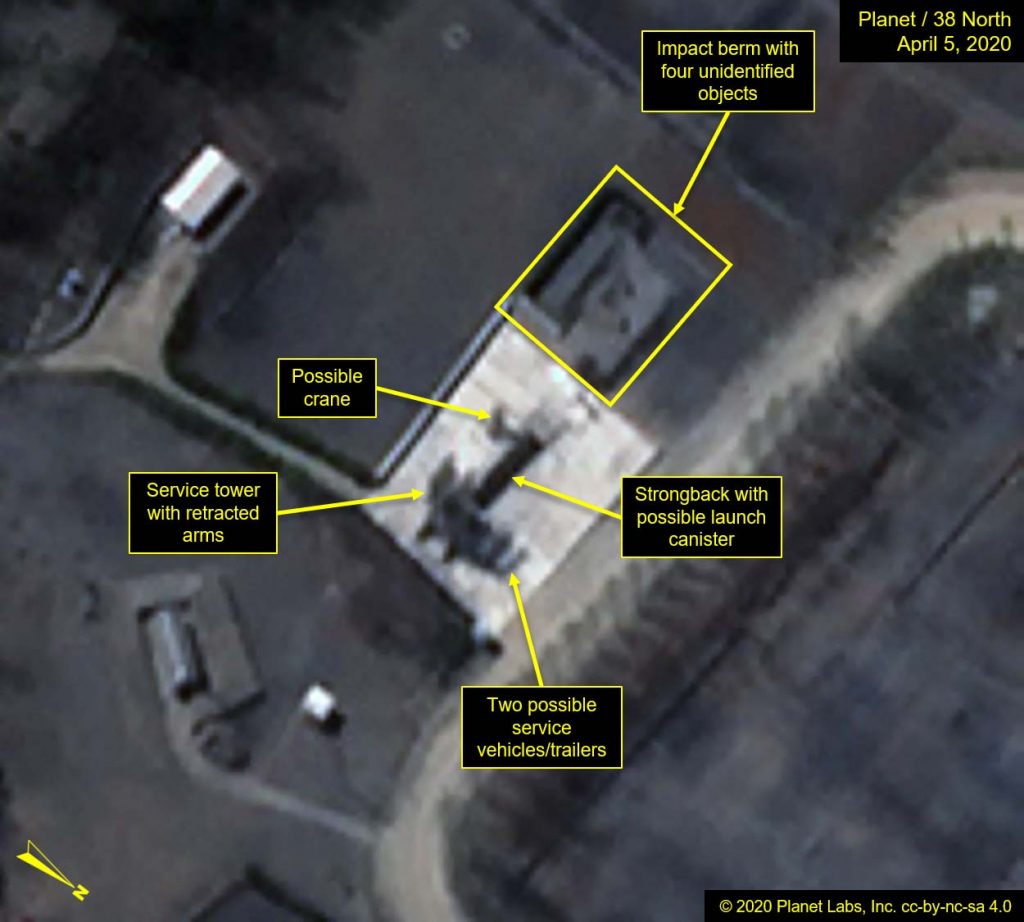 Figure 2. For reference, no signs of ejection testing on February 10, 2020.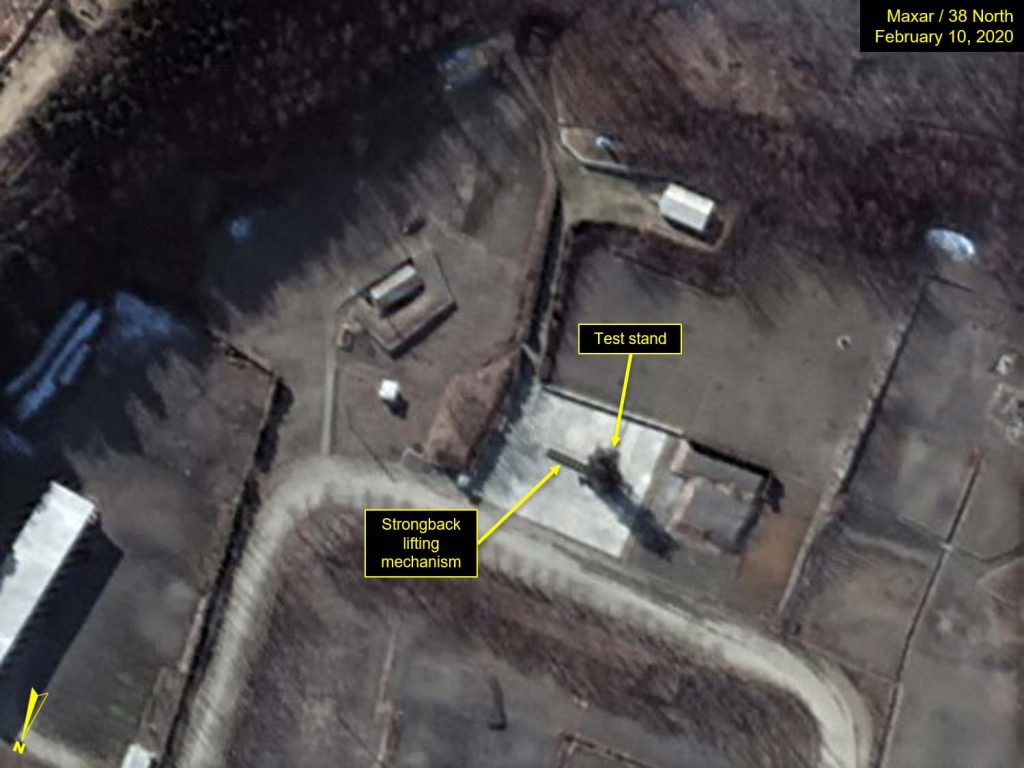 In the submarine pen, while mostly obscured by the environmental awning, a glimpse of the bow of the SINPO-class experimental ballistic missile submarine (SSBA) is discernible. At the north end of the awning, the submersible barge with a mini-submarine berthed to one side is observed protruding from under the awning. No service vessels are berthed in the secure boat basin and the quay is void of trucks or equipment.
Figure 3. SINPO-class experimental ballistic missile and submersible test barge likely berthed at Sinpo's secure boat basin.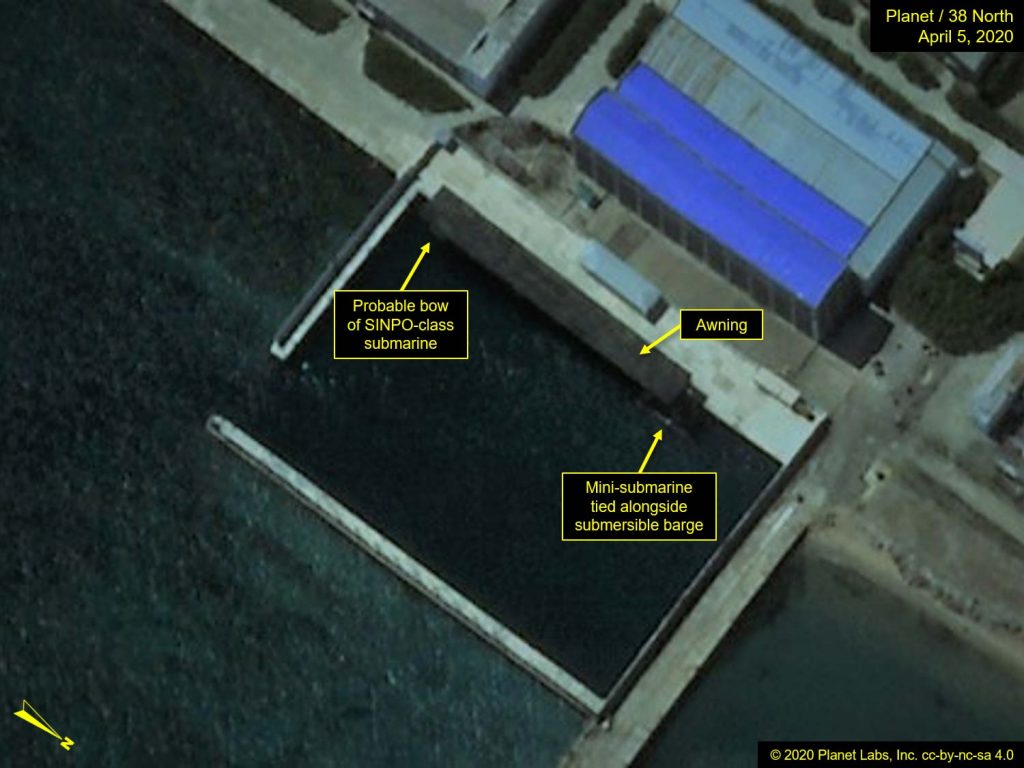 ---
[1]

The strongback itself is not a solid structure, but rather has a ladder-like appearance.
---