Turning Waste into Treasure: North Korea's Recycling Push
North Korea is undergoing something of a recycling revolution. Workplaces and homes across the country are being urged to recycle waste material and, according to state media, are responding. But this is about much more than bottles, cans and paper.
The nationwide push is focused on the reuse of all waste material.
Recycling isn't new to North Korea, but a new law enacted in 2020 gave it a much higher profile and required organizations to recycle unused and waste material.
These efforts are now regularly presented in state media, and the Rodong Sinmun recently painted recycling as a patriotic duty, writing: "Success in promotion of recycling depends on all the people's deep loyalty to the Party and patriotism."[1]
Law on Recycling
The Law on Recycling was enacted at the 3rd session of the 14th Supreme People's Assembly.[2] It was the top item on the agenda at the meeting that took place in Pyongyang on April 12, 2020.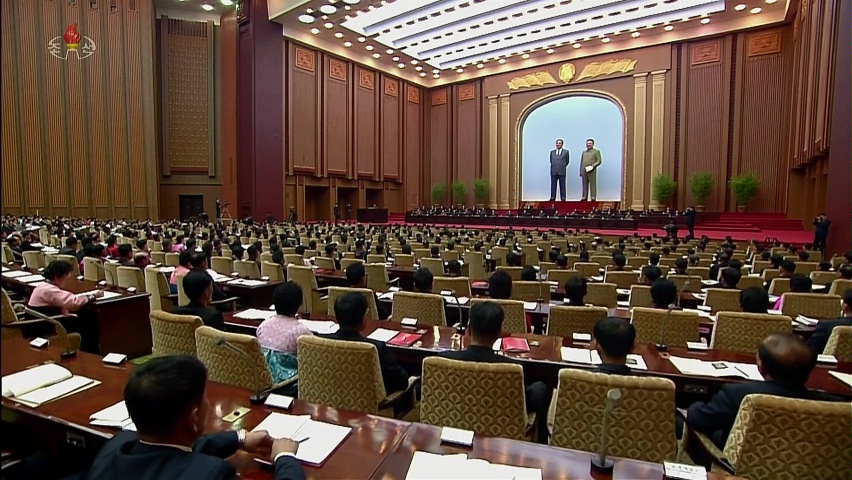 The text of the law has not been published, but KCNA said the law aims at establishing a strict "system and order in the recycling work of the country," and contributing to the continued "development of the national economy and the protection of [sic] ecological environment."[3]
While that report and subsequent ones do often mention the environment, the economic and industrial benefits of recycling are always given greater emphasis.[4]
National Plan
One of the first effects of the law was the creation of a national recycling plan that reportedly specified the quantity of certain materials to be recycled.[5]
Ministries, major institutions and people's committees in each province, county and city set up recycling research units; industrial organizations had to produce their own recycling plans; and citizens were put to work gathering unused material.
By July, procurement centers had already been set up at around 70 locations in Pyongyang to collect unused materials for factories, and similar centers had also been set up in Kangwon, South Hamgyong and Jagang provinces, according to KCNA.[6]
The recycling effort isn't being made for no gain by citizens and enterprises. In February 2020, before the law was passed, Rodong Sinmun highlighted the example of three factories in Jagang Province that "aroused the interest of citizens in procurement work by setting purchasing prices of wastepaper, waste-rubber and used injection-molded boots."[7]
By the end of 2020, this appeared to be a national arrangement. KCNA reported in November that: "State measures have been taken to give permission for price, size and production of recycling products."[8]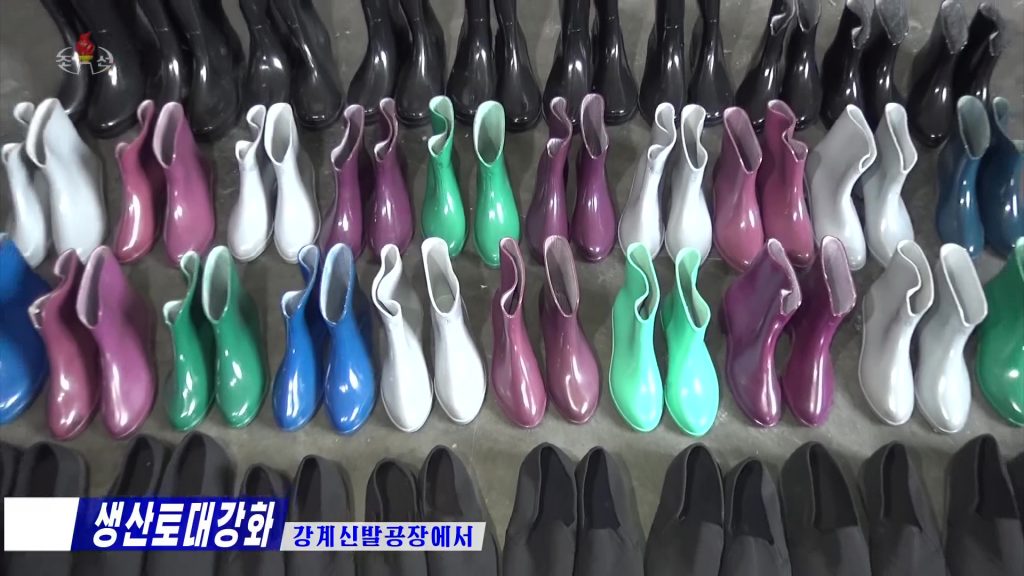 Economic Benefits
There are strong economic drivers underlying North Korea's recycling push. For instance, in 2019, imports of plastics, plastic goods and rubber totaled $338 million—more than the country's total exports that year of $308 million, according to the Observatory of Economic Complexity.
At 12.5 percent of total imports, plastics and rubber are also a considerable drain on the country's foreign currency reserves, so increasing reuse of these materials makes economic sense.
In the case of metal recycling, North Korea imports only around $3 million worth of metal each year, instead relying on its sizable domestic mining and smelting industry, so the focus on metal is likely more about resource conservation.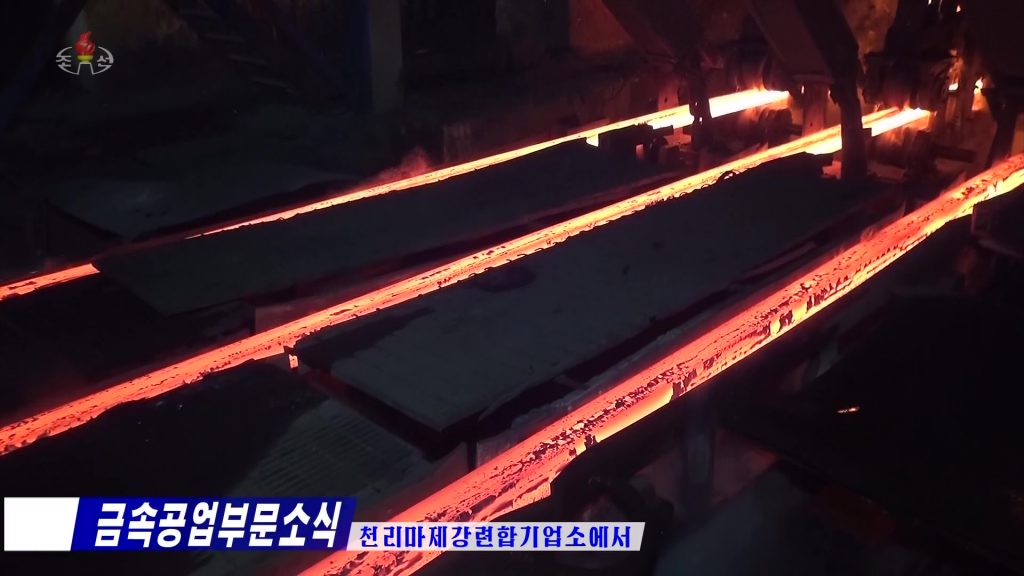 Recycling Activities
As with all national programs in North Korea, the recycling push has become a common feature in news reports. Several times a month, the recycling work at enterprises and offices is featured, and their successes extolled to encourage people to get behind the effort.
In March, the Pyongyang Times hinted that not all citizens were initially supportive of the program when it quoted a women's union committee chairwoman in Pyongyang's Sadong District as saying, "at the beginning, people regarded it as a trifle, but now even those who belittled it take it as an important undertaking."
State media cannot be expected to report on dissent or the grumblings of the citizenry, but instead promotes example after example of people and organizations doing their bit.
Recycled material is helping make garments, bags, shoes, ball bearings, fertilizer, sidewalk blocks, soap, furniture, anti-freeze and all manner of plastic goods from sheeting and fencing to buckets and drums, according to the reports. The list is seemingly endless.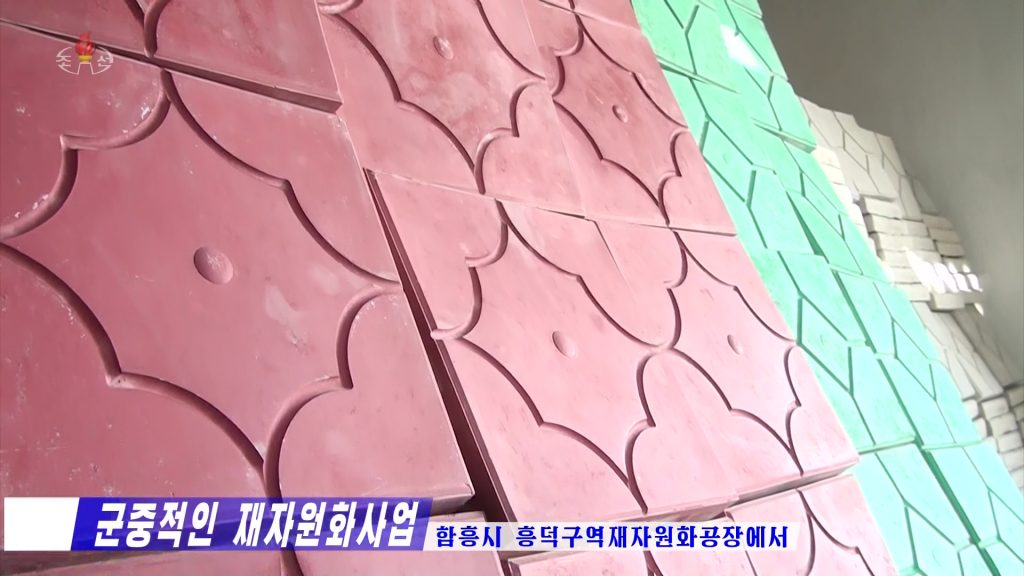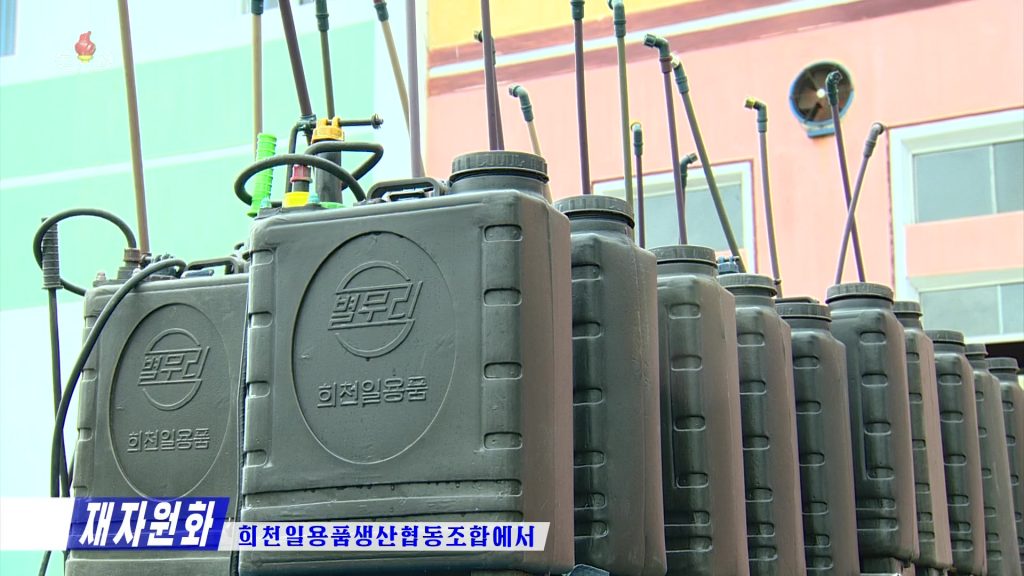 And in some areas, exhibitions are taking place of recycled materials to further drive home the message with its citizens.
But there is a limit to what can be accomplished. North Korean households are unlikely to produce nearly as much waste as those in consumer societies, where cheap goods are seen as throw-away items and packaging abounds.
The Daily NK reported in April that citizens in South Phyongan Province complained that recycling demands seemed excessive. Requirements go down to toothpaste containers and shoe soles, and North Koreans say there is just not enough waste to meet recycling targets.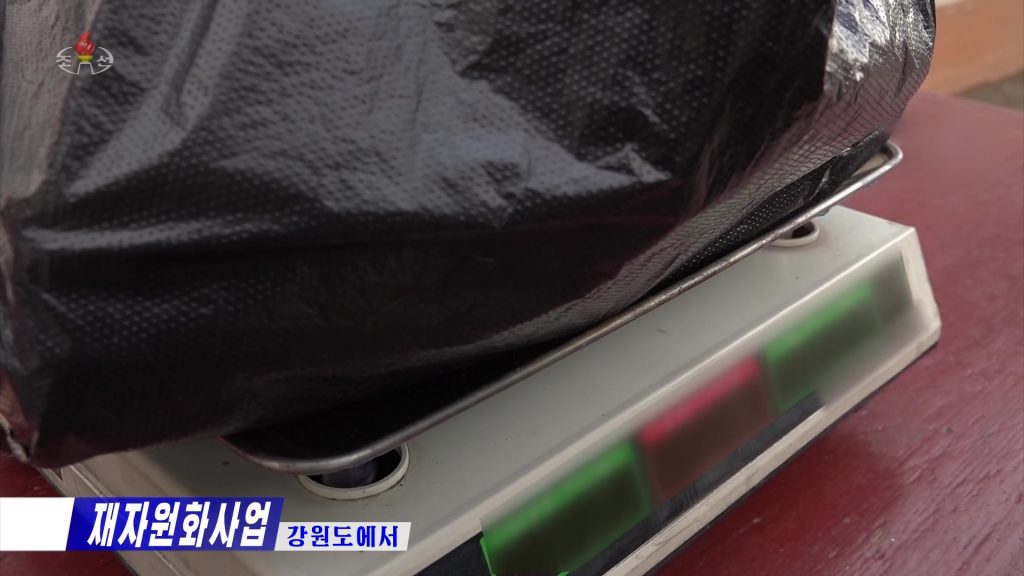 The Drama of Recycling
In early May, the need to recycle formed the central plot of a 16-minute entertainment program on Korean Central Television. The program, called "내가 찾은 보물" ("The Treasure I Found"), centers around a factory manager who first errs by throwing away the plastic waste his wife has collected and then orders plastic waste from the factory to be disposed of as regular trash.
When he learns of an imminent workplace inspection, the manager realizes he has to make the factory flower bed tidier with some plastic fencing. There's only one problem: The fencing supply store will only provide it in exchange for an equal weight of waste plastic. Comedy ensues as the manager attempts to retrieve his garbage.
The central message of the program comes twice: First, during a meeting between the women running the fencing factory. "If we can only instill the right perspective of idle materials to the people, that value is much larger than the few ration coupons we can receive," says the chief. And second, at the end of the program when the factory manager realizes that plastic is not trash but a much more valuable commodity.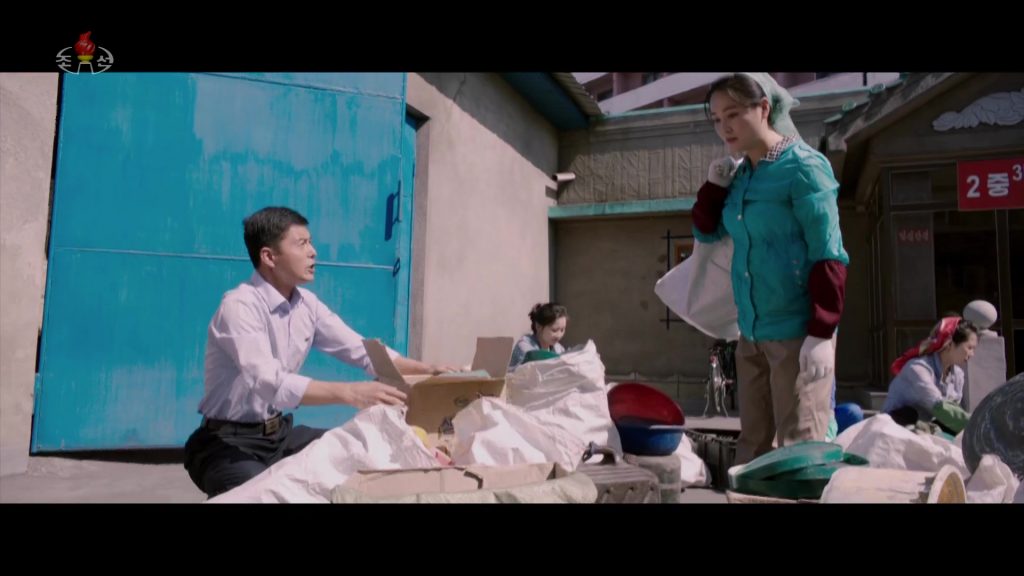 Looking Ahead
Recycling has been going on in North Korea for many years, but last year's law took it to the next level, and the recycling campaign shows no signs of slowing down. The law's enactment, just as borders closed for the COVID-19 pandemic, makes it especially important at present.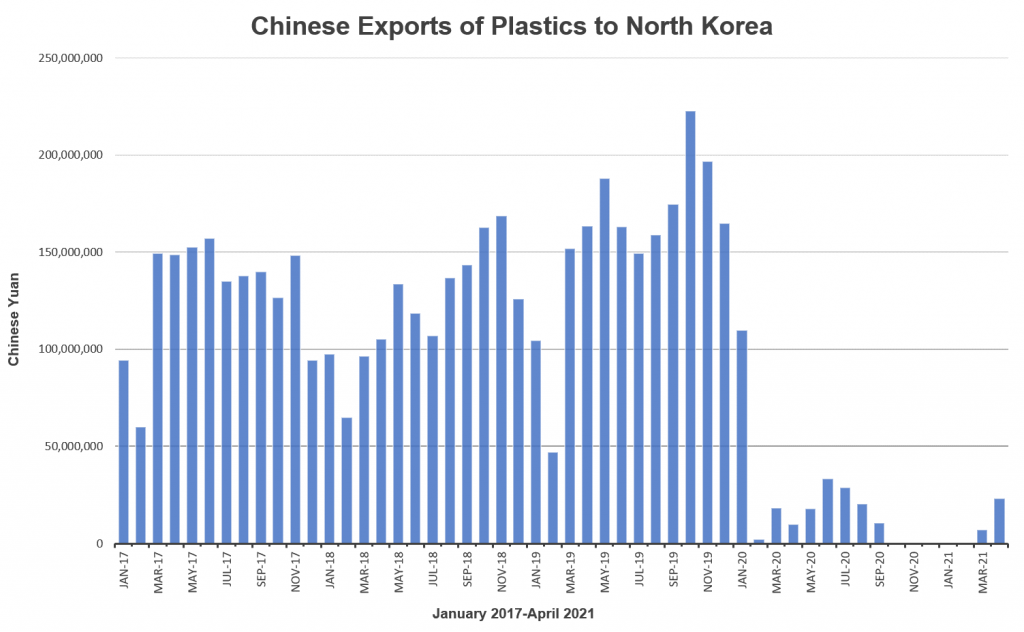 North Korean imports of plastics (Harmonized System [HS] tariff code 39) from China have collapsed in the last year (see chart), and the country's recent pronouncement on the efficacy of vaccines points to cross-border trade remaining depressed for the immediate future.[9]
Even when it does return to normal, given the demand for plastics and other easily recyclable materials from North Korea's manufacturing sector and their relevance to economic growth, it seems certain that recycling will continue to gain importance in the country.
---
---