North Korea's Space Agency at Ten
The National Aerospace Development Administration (국가우주개발국 or NADA), North Korea's space agency, has just marked its tenth birthday.
At first glance, it may appear that Pyongyang has had few accomplishments on the space front since the agency was established. After all, only one of the country's four satellite launches occurred under NADA's watch. But that statistic ignores larger institutional and infrastructure changes that have taken place. For instance, the Sohae Satellite Launching Station—the country's showcase space launch facility—is already undergoing its second round of major renovations, a large launch control center and space environment testing center have been built in Pyongyang, and the country has claimed it has completed development of its first surveillance satellite and is working on developing a geostationary satellite as well.
While North Korea's space program is often criticized as a cover for advancing its ICBM capabilities, the country has demonstrated efforts to build both the legal basis and institutional foundations for a peaceful space program over the past decade. Moreover, since 2017, it has openly discussed and tested its ICBMs, actions that fall under the Academy of Defence Science and Missile General Bureau, making it unnecessary to use NADA as a pretense for military activities.
A Brief History
North Korea's first attempt at entering the space age came on August 31, 1998, when a Paektusan rocket launched the Kwangmyongsong-1 (광명성1호) satellite from a launch pad at the Tonghae Satellite Launching Ground (also referred to as Musudan-ri) on the country's east coast. North Korea declared that launch a success, but a US assessment said the final stage of the three-stage launch vehicle failed and broke up over the Pacific. [1][2]
State media attributed the development and launch of the Kwangmyongsong-1 to simply "scientists and technicians of Korea" and it wasn't until 2009, shortly before the launch of Kwangmyongsong-2 (광명성2호), that the Korean Committee for Space Technology (KCST) (조선우주공간기술위원회)—NADA's predecessor—was first mentioned in state media. [3]
On April 5, 2009, Kwangmyongsong-2 was launched from the Tonghae complex, with Kim Jong Il overseeing the proceedings. But once again, the launch was unsuccessful. According to a US assessment, the satellite crashed into the ocean.[4] Apparently, that launch also resulted in the death of 14 Korean Peoples' Army (KPA) soldiers. This went unreported at the time, but in 2015, North Korean state media reported that Kim Jong Un planted trees and visited "a monument to the merits of 14 stalwart fighters, who displayed the suicidal-attack spirit" in ensuring the successful launch of the rocket.[5]
A month before that launch, likely in a bid to shore up the assertion its satellite program was peaceful, North Korea acceded to the United Nations Treaty on Principles Governing the Activities of States in the Exploration and Use of Outer Space, including the Moon and Other Celestial Bodies (the outer space treaty) and the Convention on Registration of Objects Launched into Outer Space (the registration treaty). [6]
North Korea didn't attempt another launch until three years later when the Kwangmyongsong-3 (광명성3호) satellite was launched from the (at that time) newly completed Sohae Satellite Launching Station (also referred to as "Tongchang-ri") on the country's west coast. [7] [8]
That launch was preceded by another state media campaign asserting the right of the country to launch its own satellites. It culminated in the invitation of foreign media to tour the Sohae complex a few days before the launch and cover the actual launch on April 13, 2012, from Pyongyang.[9] This was just days before celebrations of Kim Il Sung's 100th birthday, and only a few months after the death of Kim Jong Il and rise of Kim Jong Un.
The launch was not successful and perhaps because of the presence of foreign media, the Korean Committee for Space Technology made a rare admission of failure. [10]
A second attempt to launch a similar satellite—the Kwongmyongsong-3-2—was made on December 12, 2012, although this time with less preamble and foreign access. It was reported by North Korean state media as the country's first successful satellite launch.[11]
For the country's propagandists, the launch was not just a technical success but a revolutionary one. The North Korean narrative posed the launch as demonstrating Kim Jong Un's fulfillment of the wishes of Kim Il Sung and Kim Jong Il in making the country a space power and a great and powerful nation. That message was especially important just months into Kim Jong Un's leadership.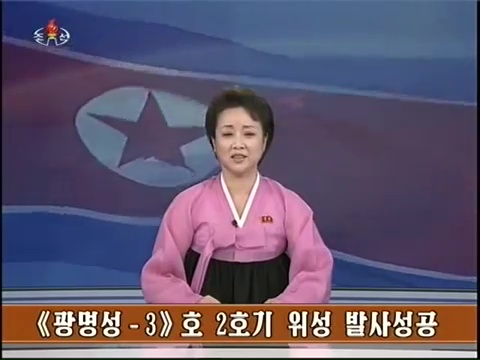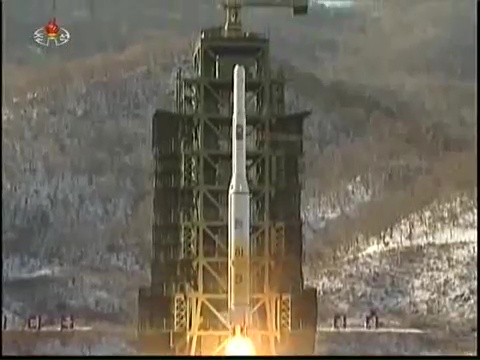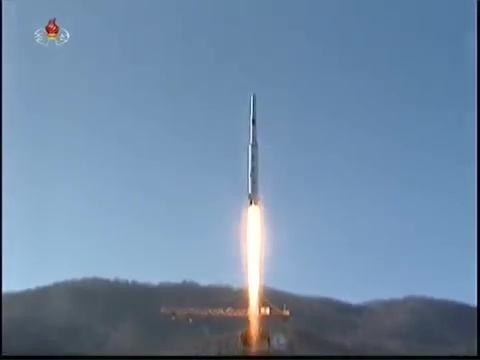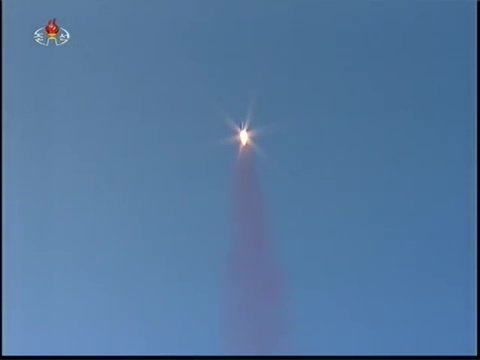 While it was the first time North Korea had managed to put a satellite into orbit, the satellite appeared to arrive dead in orbit and has never functioned. Nevertheless, the Kwangmyongsong 3-2 (광명성3호2호) satellite and the body of the Unha-3 rocket that launched it are still in orbit today, according to Space Track, the US Space Command satellite tracking service. [12]
North Korea's success was met with condemnation by the international community and on January 22, 2013, the United Nations Security Council imposed a round of international sanctions on the Korean Committee for Space Technology and Pak Chang Ho, who was named as a senior KCST official and head of the satellite control center.
The Creation of NADA
On April 1, 2013, about two months after KCST came under international sanctions, the North Korea's Supreme People's Assembly passed the Law on Space Development that established NADA.
It is unclear if sanctions were the impetus for its creation or it was tied to the embarrassing failure of the Kwangmyongsong-3 while global media were present, but whatever the reason, North Korea had a new space agency.
The creation of NADA, however, was not announced until a year later when, on its first anniversary, state media revealed its existence, its logo and the law that created it. The agency was North Korea's "central guidance institution organizing all the space development projects," according to the reports. [13]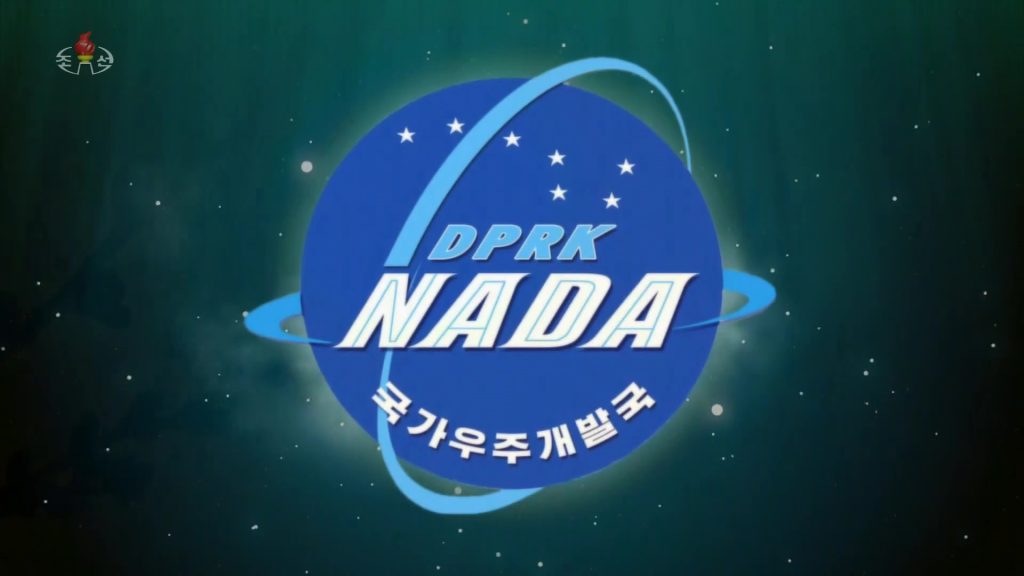 The Law on Space Development provided a legal basis for North Korea to argue its space development plans were for peaceful purposes.The creation of NADA, along the lines of other civilian space agencies around the world, served to reinforce that. [14]
It also signaled a new phase and expansion of North Korea's space program. Within a few months of NADA's formation, two major construction projects began. The first was the expansion of the Sohae Satellite Launching Station to accommodate larger satellite launch vehicles (SLVs), improve on-site observation, telemetry and control facilities, and establish NADA facilities onsite. The second was the construction of a new launch control center in Pyongyang.
Construction at both sites continued through the first half of 2015. In May 2015, state television showed a smiling Kim Jong Un touring and opening the General Satellite Control and Command Centre (위성관제종합지휘소를) in Pyongyang, which allowed for real-time control and monitoring of future satellite launches; during his visit, Kim also raised the need for a space environment testing facility. [15] [16]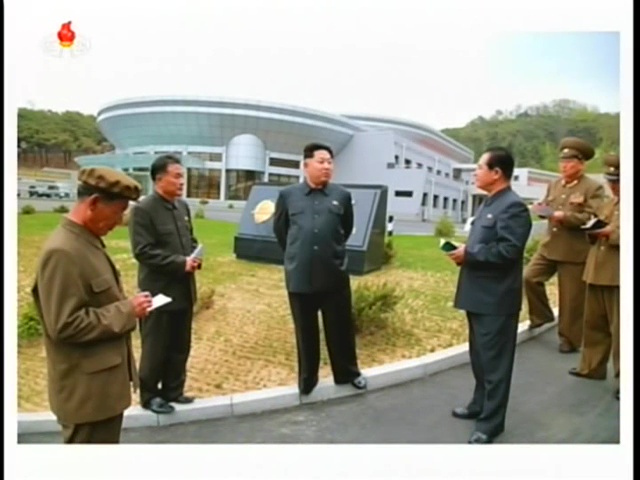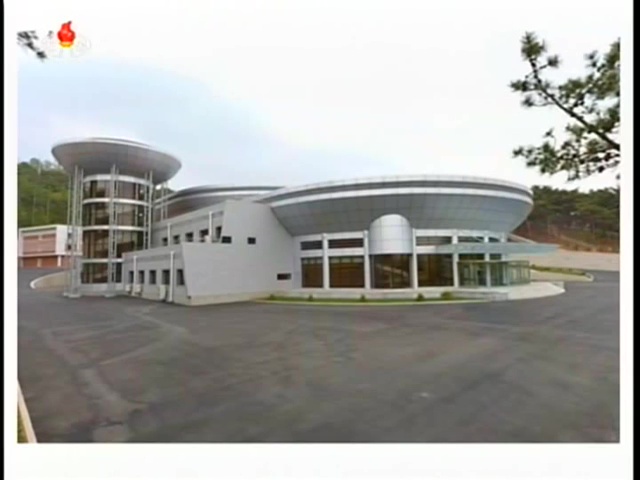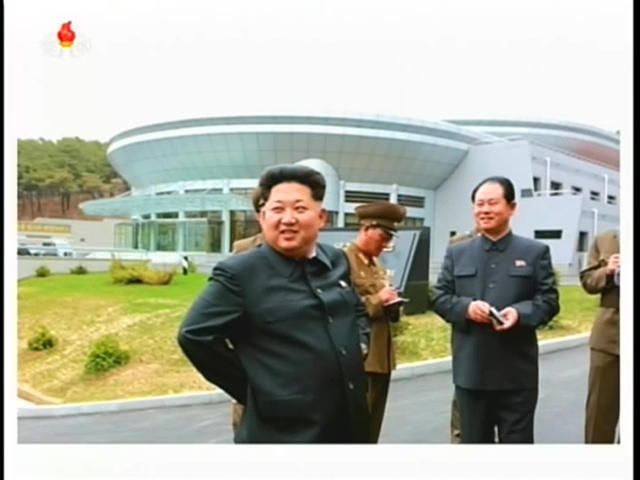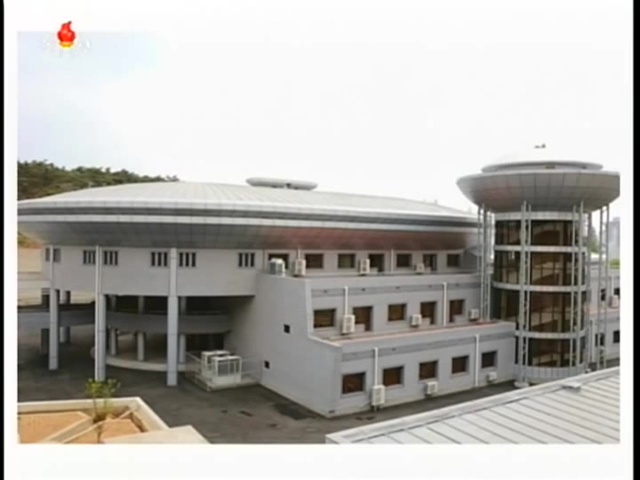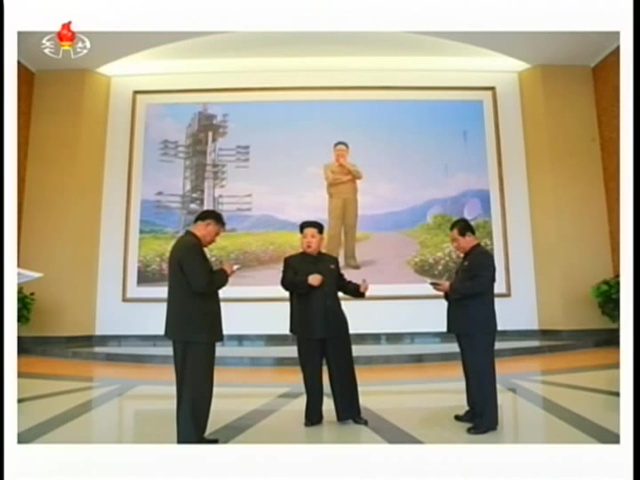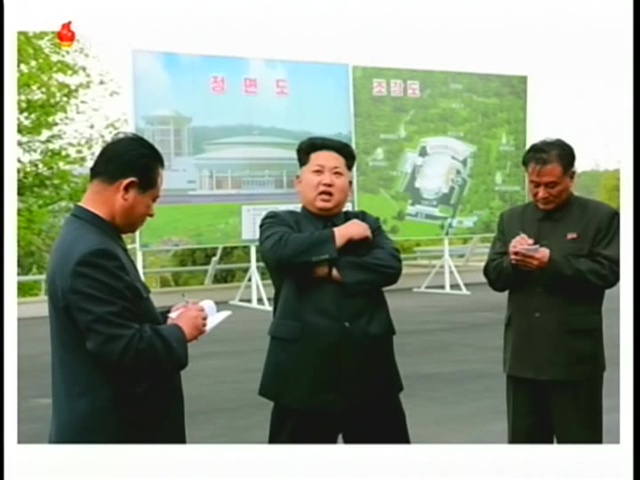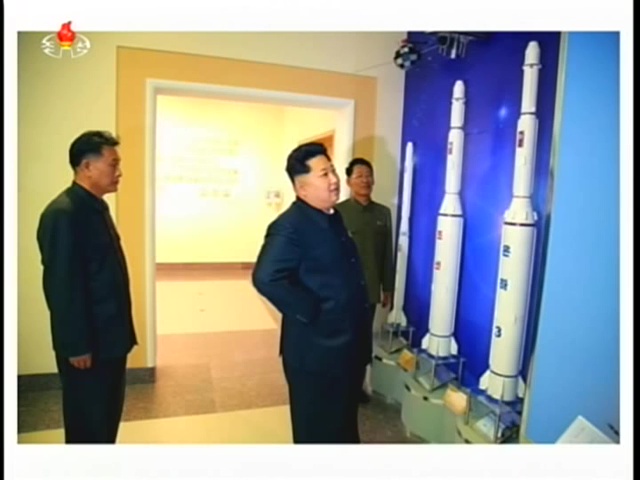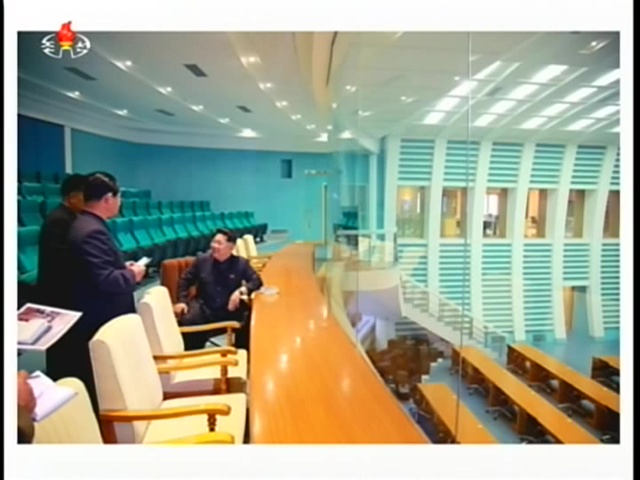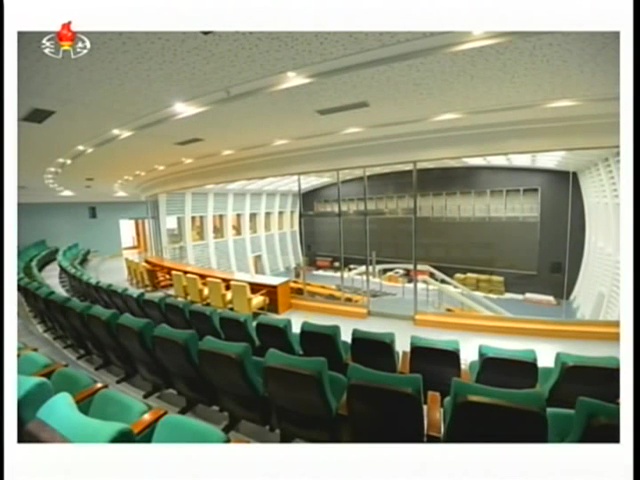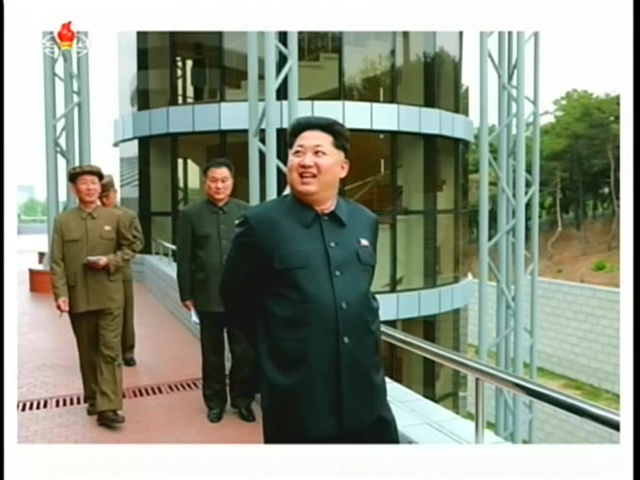 Four months later, on September 14, NADA put the world on notice that another satellite launch was planned—an earth observation satellite that would be used for weather forecasting. Further, it said it was also developing a geostationary satellite. [17]
Both were signs that North Korea's space program was progressing. Putting a satellite in geostationary orbit, approximately 36,000 km from earth, requires a much more powerful rocket than one lobbing a satellite into a 400 km low-earth orbit.
The launch of Kwangmyongsong-4 (광명성4호), the first satellite developed under NADA, took place on February 7, 2016. The satellite carried measuring and telecoms equipment for an earth observation mission and was successfully put into its low-earth orbit. [18]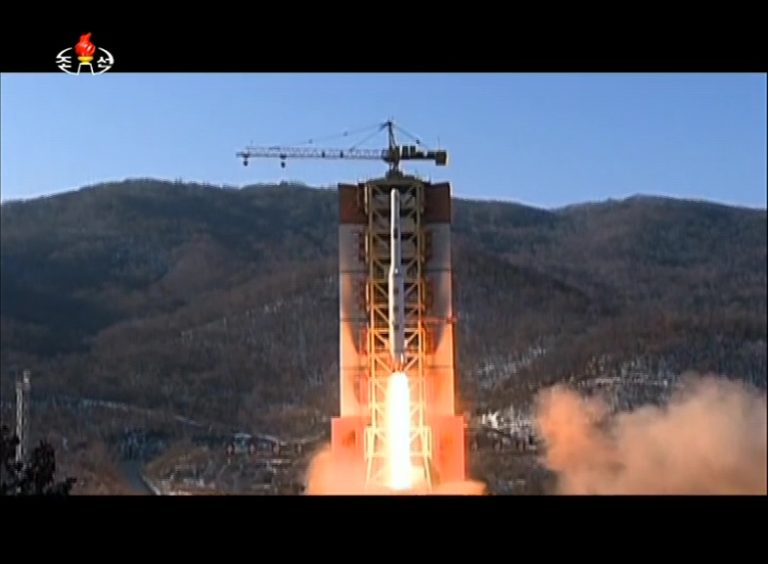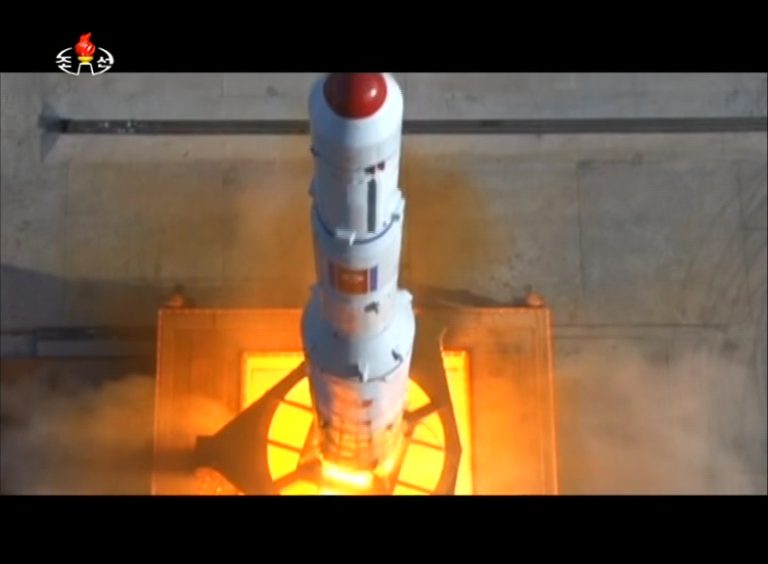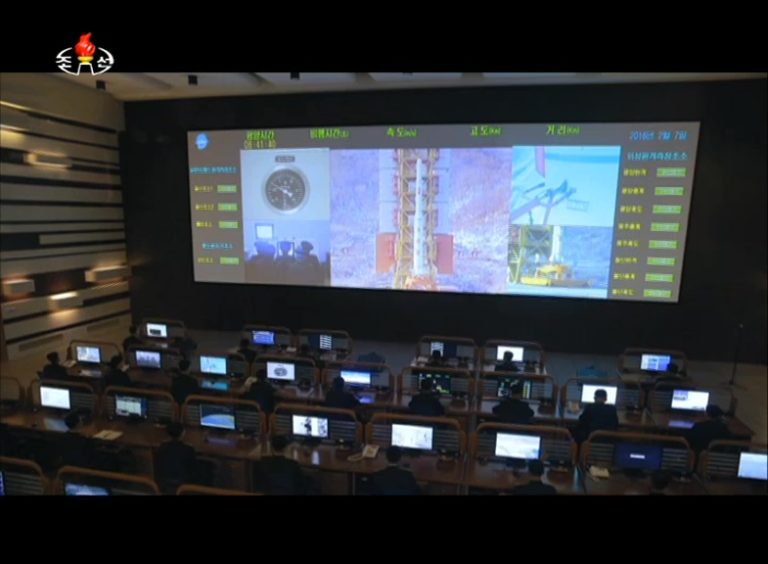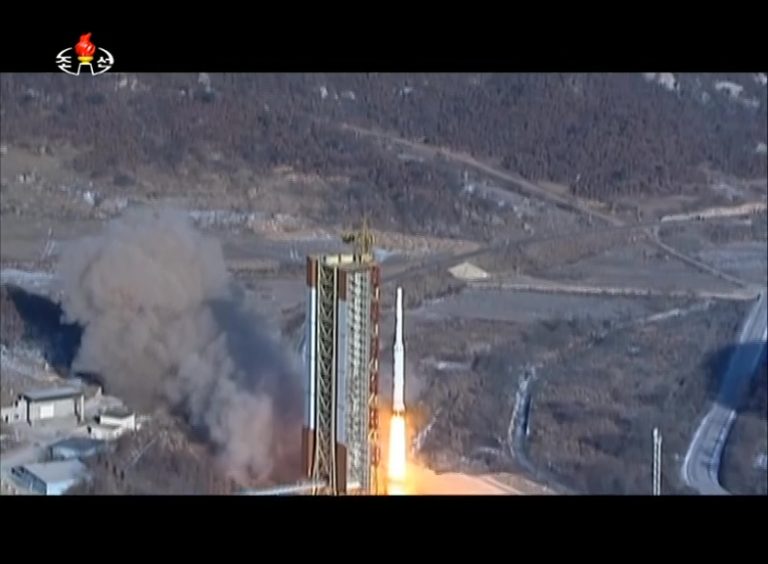 While the satellite entered orbit, multiple observations concluded the craft was either out of control or only partially under control and state media never followed up with any claims the satellite was transmitting data. Like the previous launch, Kwangmyongsong-4 and its booster rocket are still in orbit.  [19]
The reaction of the international community was similar to before and on March 2, 2016, the UN Security Council sanctioned NADA and two of its officials, Hyon Kwang Il, named as Department Director for Scientific Development, and Yu Chol U, named as NADA's director.
Despite international protest and condemnation, North Korea did not stop its space development efforts and in September 2016, the country conducted what it claimed was the test of a high-power engine for a rocket capable of placing satellites into geostationary orbit. The test took place at Sohae under the supervision of Kim Jong Un. [20]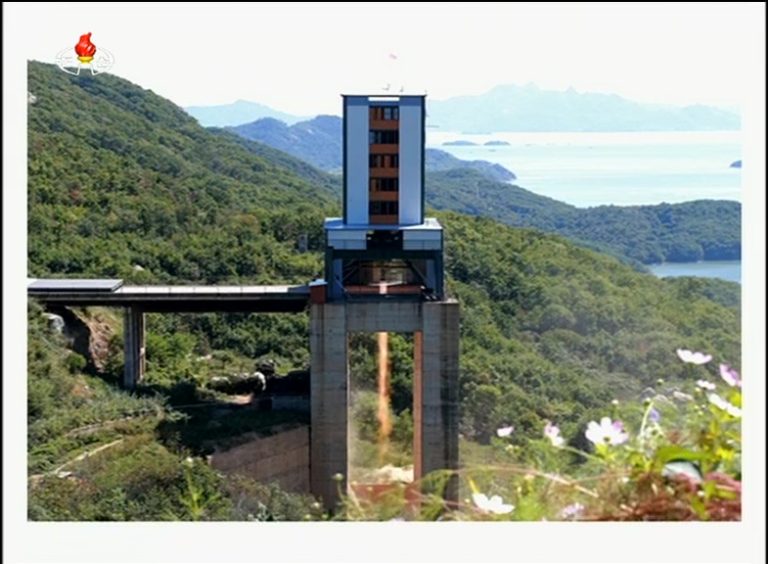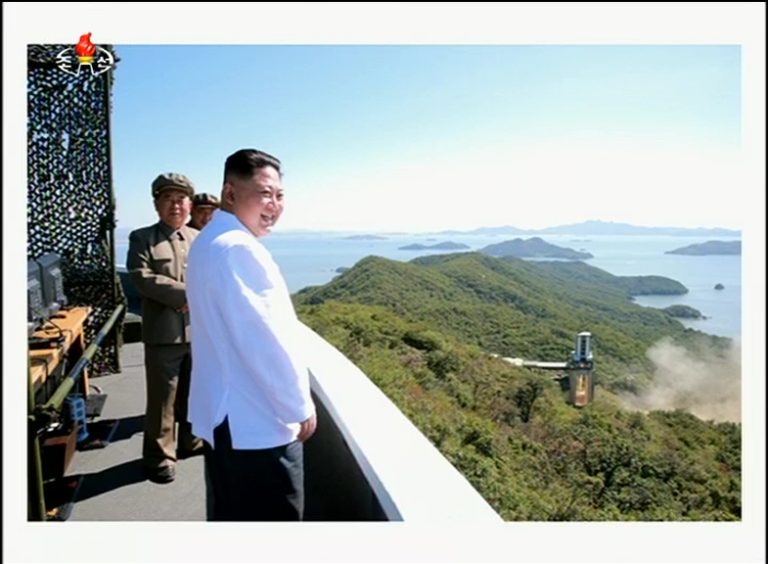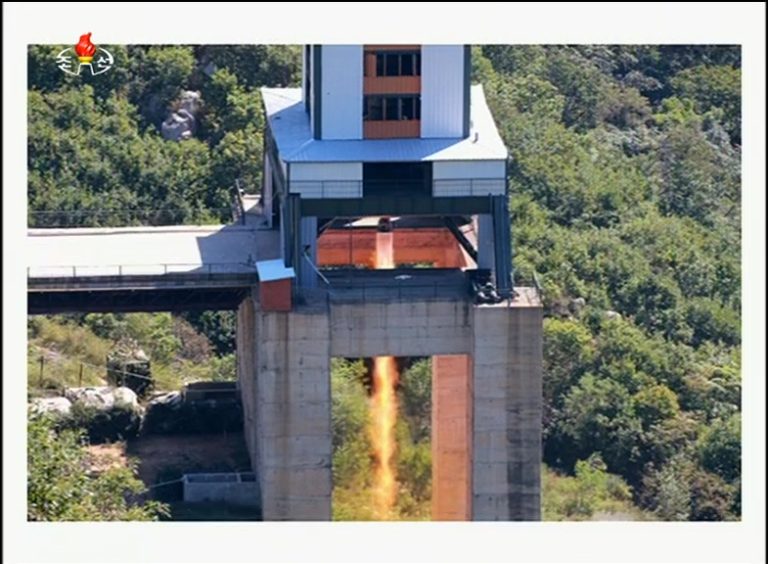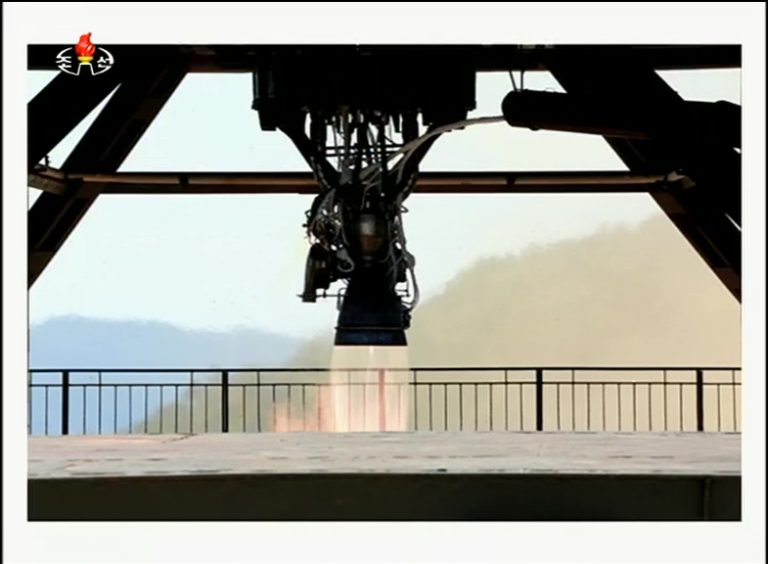 However, then discussion of NADA in North Korean media stopped.
Sometime during 2016, UN records show North Korea signed up to two additional space treaties: the Agreement on the Rescue of Astronauts, the Return of Astronauts and the Return of Objects Launched into Outer Space (the rescue agreement) and the Convention on International Liability for Damage Caused by Space Objects (the liability convention). This went unannounced in state media.
NADA wasn't mentioned again for more than five years, but it continued to make progress towards future launches.
In mid-2017, construction began alongside the control center in Pyongyang of the space environment testing center that Kim called for during his 2015 visit.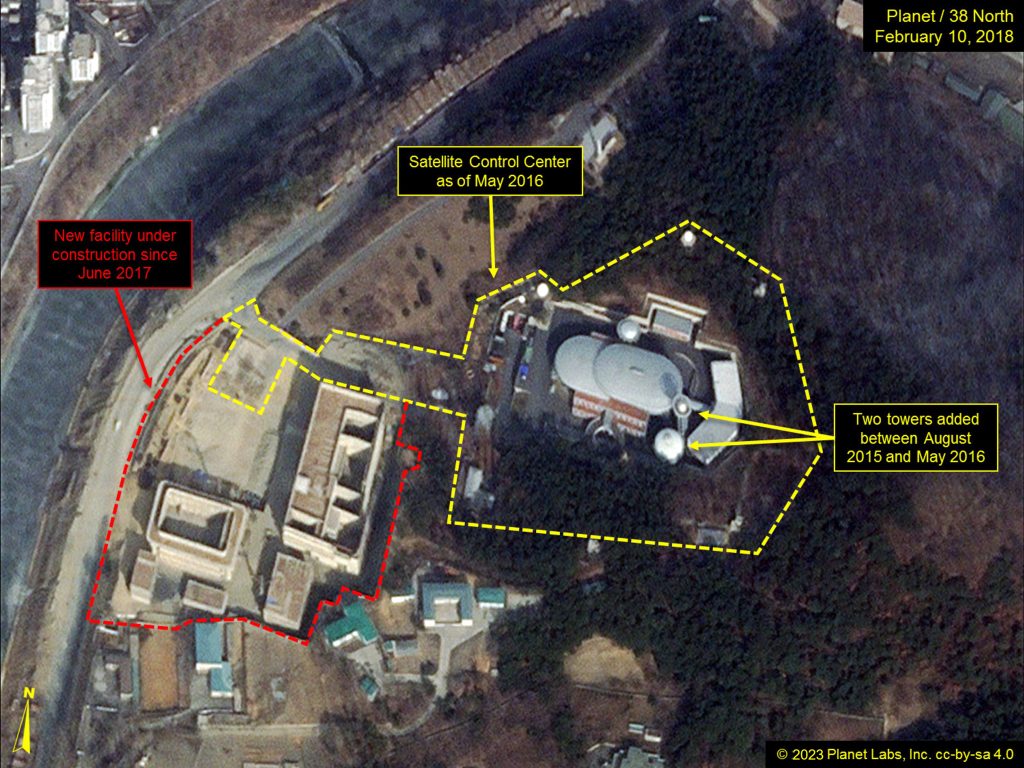 NADA resurfaced in North Korean media in February 2022, when it revealed a project for a military reconnaissance satellite. It said NADA and the Academy of Defence Science (국방과학원) were working on the craft, elements of which were tested in rocket launches on February 2, and March 6, 2022.
Shortly after those tests, Kim Jong Un paid another visit to Sohae and told officials that development of the new satellite was "a top political and military task." Kim also ordered a new round of construction "to enable large carrier rockets to be launched there" and to "expand the capacity of the engine ground jet test site." [21] [22]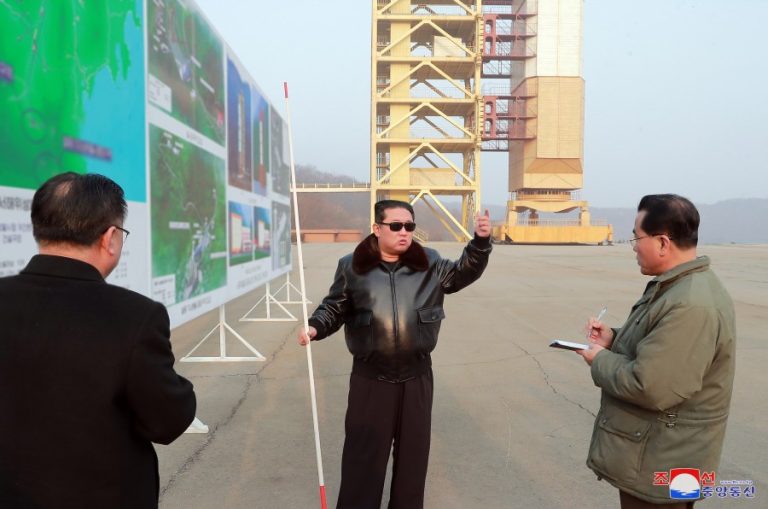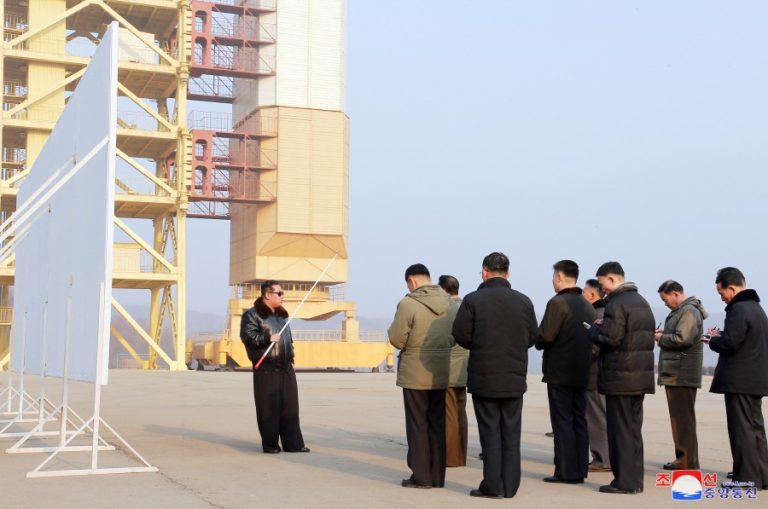 Two weeks after Kim's instructions, the work commenced and continues to date. The site is undergoing significant modifications including upgrades to the launch pad and its associated rail connections, assembly and transfer structures, and fuel and oxidizer bunkers; creation of a new horizontal engine test stand; building a new, large support building in the former launch control building area; the creation of a new, large tunnel connecting the secure site to the coastal areas; a new seaport; and new roads to connect these areas.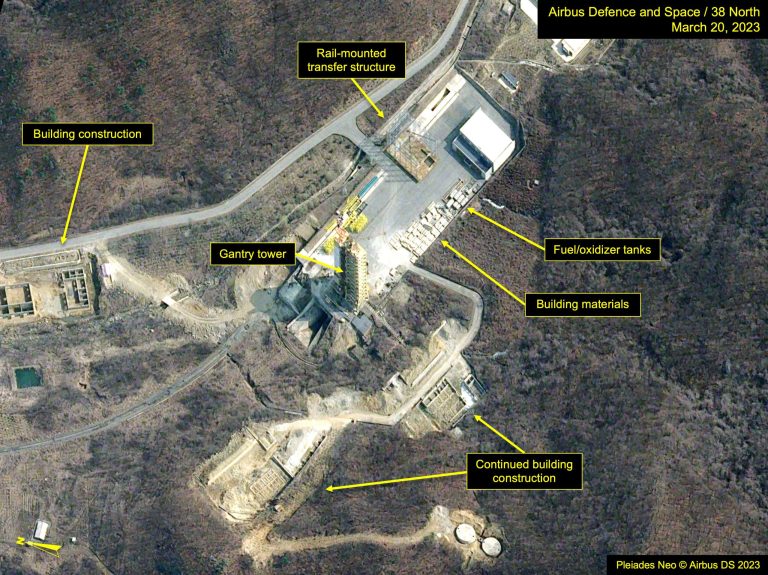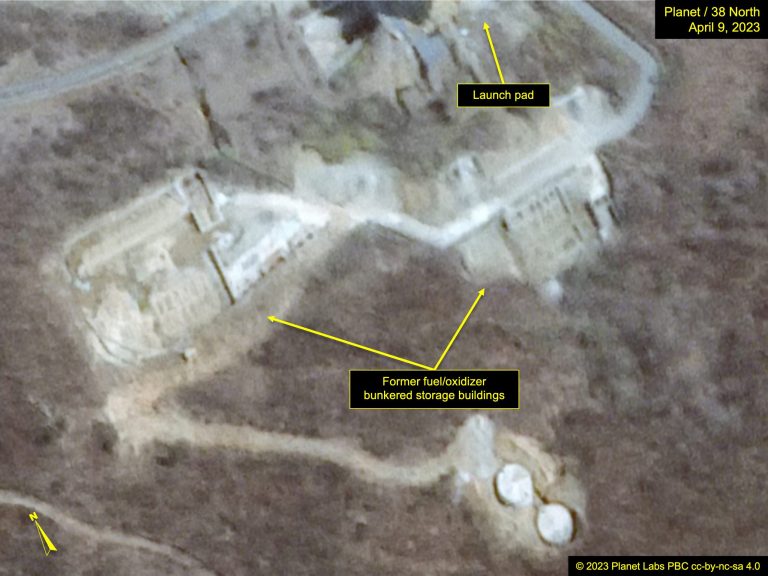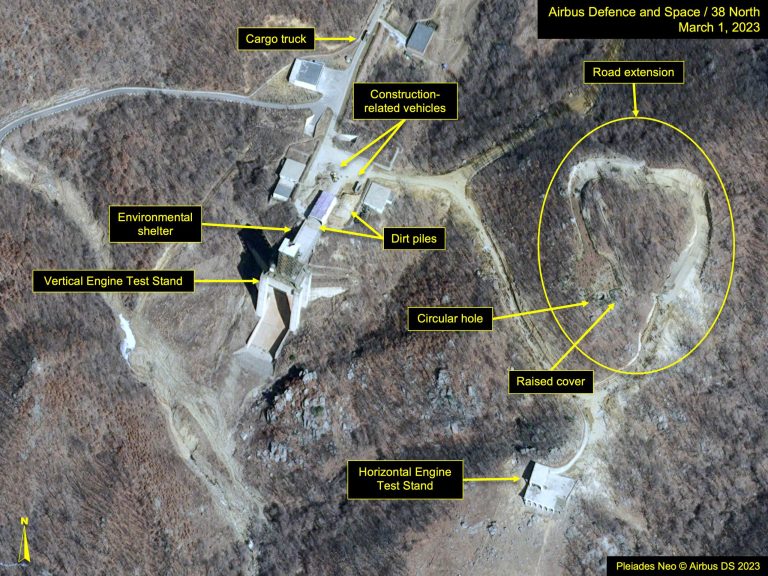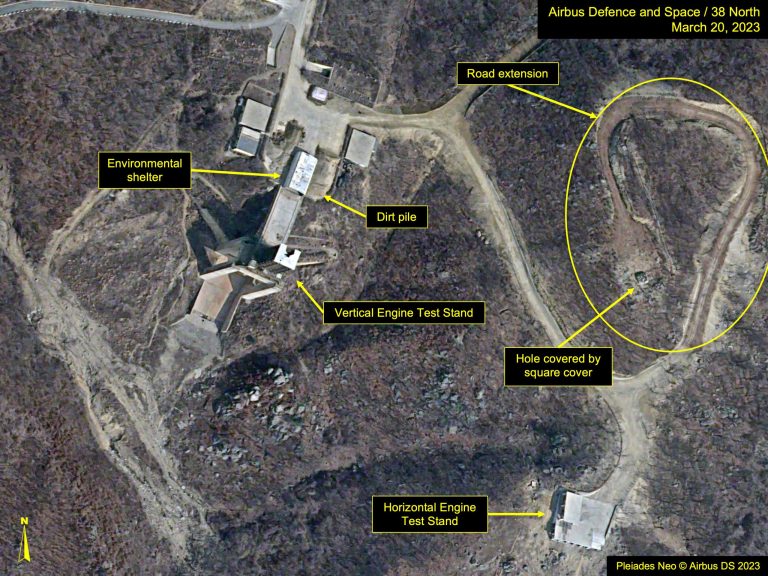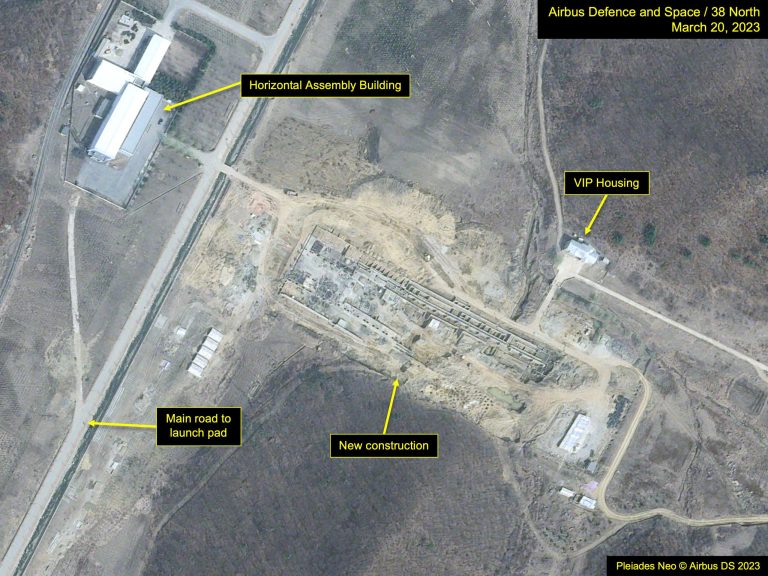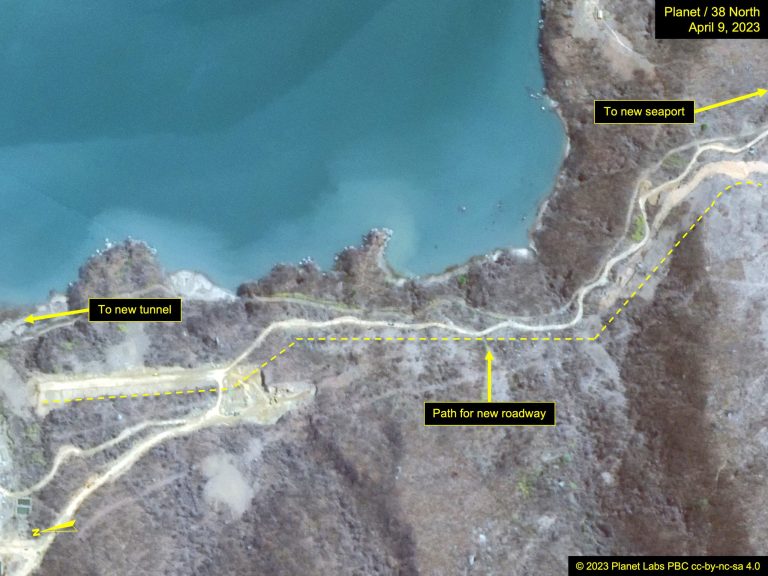 In December 2022, the country conducted another development test for its military reconnaissance satellite and state media quoted a NADA official as saying "it would finish the preparations for the first military reconnaissance satellite by April, 2023." [23]
That deadline was met, and Kim Jong Un visited NADA on April 18 to review plans for a satellite launch and see the new space environment testing center that has been under construction since 2017. Kim instructed NADA to set up "a non-permanent satellite-launching preparatory committee" to ensure the launch goes ahead at "the planned date."
He also called on NADA to develop further reconnaissance satellites in different orbits.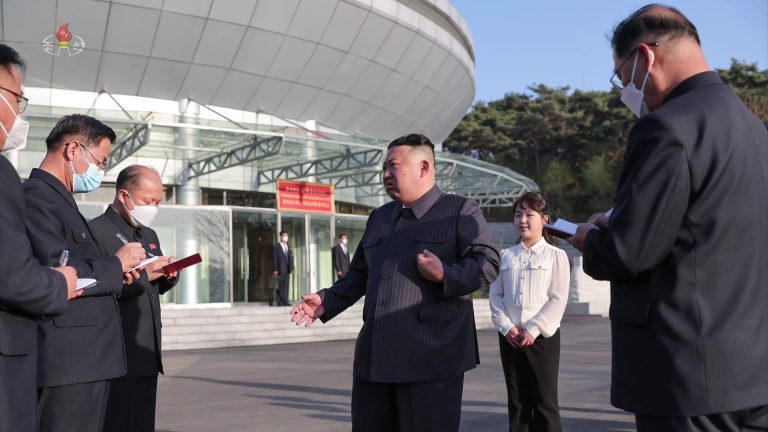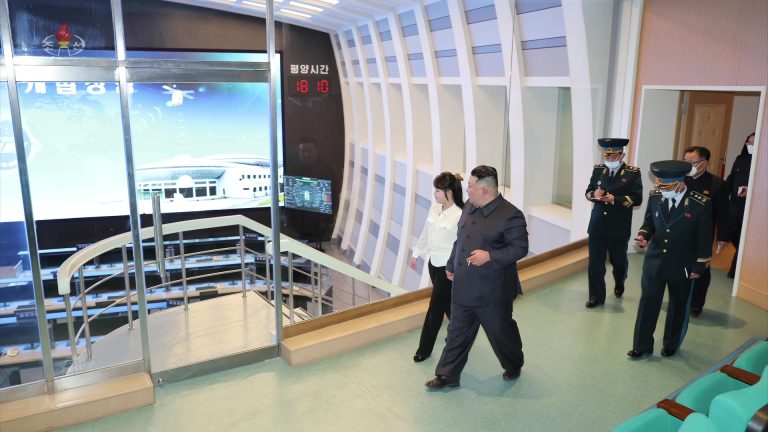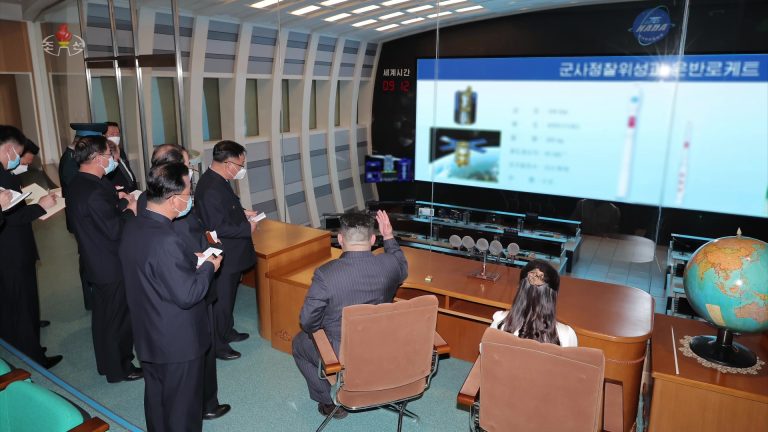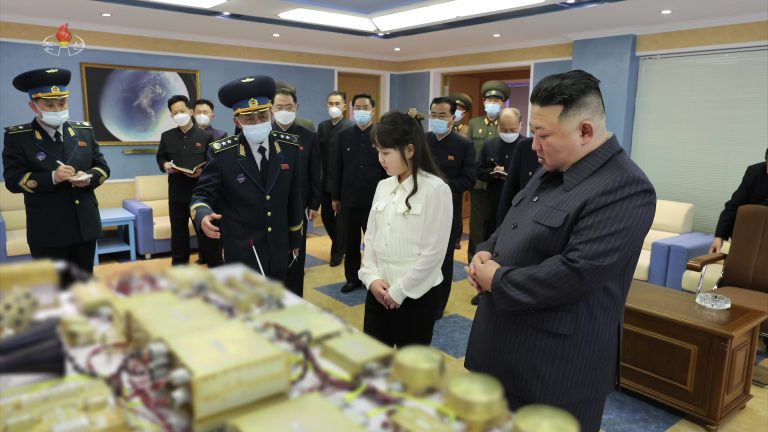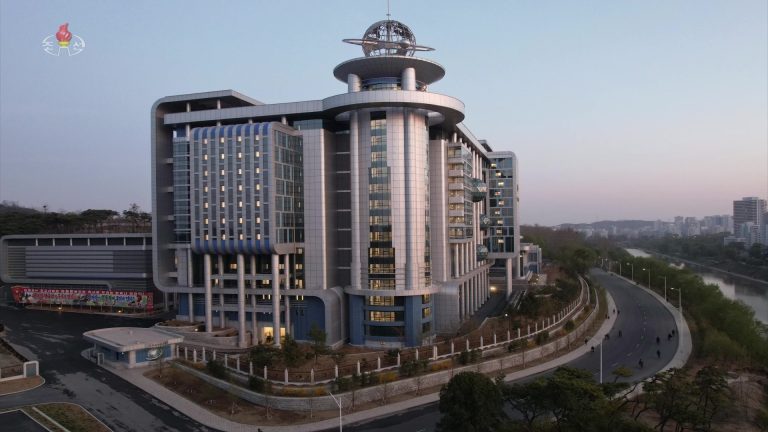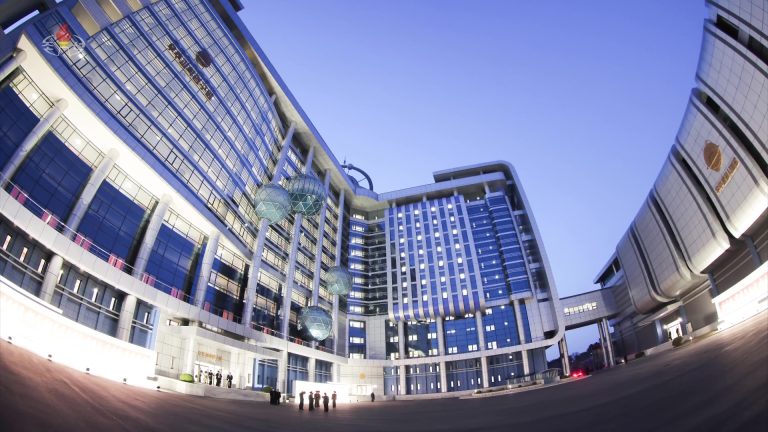 Looking Ahead
With Kim's latest visit, it is clear that North Korea's short-term goal is the launch of a military reconnaissance satellite and its mid-term goal is the launch of a geostationary satellite and additional reconnaissance satellites. The military satellite launch is expected some time in the coming months, although how it will be launched is still an open question. Construction at Sohae is nowhere near complete, and current efforts are largely focused on completing the new infrastructure down to the seaport rather than charging ahead with launch pad modifications. Whether Pyongyang will attempt a mobile launch rather than from a launch pad is still unclear.
If North Korea follows past practice, however, a new satellite launch will come with some notice. Pyongyang has historically issued warnings to aviators and mariners ahead of its satellite launch attempts, unlike its missile testing, which occurs with no notice.
---
---