Assessing China's Leadership in the North Korean Crisis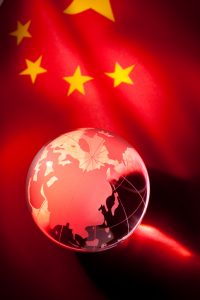 The ongoing nuclear crisis on the Korean Peninsula is testing Beijing's ability to assume Northeast Asian leadership in the interest of its own security and regional stability. China's actions over the past several weeks have sought to demonstrate that it is uniquely able to manage crises on the Peninsula, and that it is therefore in everyone's interest to respect its leadership. However, Beijing is relying on an old crisis diplomacy playbook in which inducements to Pyongyang are the preferred tool, and dialogue and restraint on the part of Washington and its allies remain the principal goal. This is a risky approach in the current strategic environment.
Managing the Crisis
China finds itself at the crux of a confrontation strewn with escalatory pathways between the United States and North Korea, two countries with which Beijing has close but difficult relations. The US is a key trade and investment partner for China, but bilateral relations are increasingly competitive and fraught with fault lines over issues in East Asia. The China-North Korea relationship includes a formal alliance, and an increasing dependency by North Korea on China for food, fuel, machinery, as well as a market for its exports. But strains between the two erstwhile brothers-in-arms have intensified in recent years over Pyongyang's nuclear testing and Beijing's growing interest in a close relationship with Seoul.
Beijing's crisis management began publicly in Mar-a-Lago in early April. There Chinese President Xi Jinping not only established direct consultations between the two leaders on North Korea, but also persuaded US President Trump that Beijing shares Washington's interest in denuclearization and is committed to helping defuse tensions on the Korean Peninsula. Soon after Mar-a-Lago, reports in China's state media that Beijing was contemplating suspending crude oil exports to North Korea seemed to trigger rationing in Pyongyang. In February, China had suspended coal imports from North Korea through the end of 2017, signaling its willingness to ratchet up economic pressure on Pyongyang.
Following the Trump-Xi summit, China's media communicated Beijing's displeasure with Pyongyang by publishing commentaries harshly critical of its neighbor's security policies. An editorial in the state-run tabloid Global Times, for example, stated that North Korea's "pursuit of nuclear technology has impaired its own security as well as the region's and it has also jeopardized China's national security." China's censors also allowed the text of a widely discussed speech by Shanghai-based historian Shen Zhihua that described North Korea as China's "latent enemy" to remain on the website of the Cold War history research center at East China Normal University.
At the same time, however, China has also sought to lower foreign expectations about its ability to end North Korea's nuclear program. Historically, North Korea has pursued a range of security policies with often limited regard to Beijing's interests, including its pursuit of nuclear weapons. Tensions between Beijing and Pyongyang over the North's atomic ambitions date to the 1960s. After helping Pyongyang establish the so-called Yongbyon "furniture factory" for nuclear research, Moscow proved unwilling to sustain its support for North Korea's nuclear project and Pyongyang turned to Beijing. But after China successfully detonated its own nuclear device in 1964, Mao Zedong rejected Kim Il Sung's demands for direct access to China's nuclear weapons technology. This aggravated tensions between the "blood brothers" related to the Sino-Soviet split, culminating in border skirmishes and the closure of the border between the two countries.
At Mar-a-Lago, Trump appears to have received a lesson from Xi on this difficult history and the limits to Chinese leverage, a message consistently reinforced by China's top diplomats since then. In a report published by a leading American think tank, Madame Fu Ying, chairwoman of the Foreign Affairs Committee of China's National People's Congress, stated that Beijing does not "hold the key to the DPRK's security concerns;" neither does it have the "leverage to convince this foreign nation to stop its nuclear program." This phrase has since become part of China's diplomatic lexicon, used by China's Foreign Minister Wang Yi at a UN Security Council meeting late last month and in a recent essay by China's Ambassador to the US, Cui Tiankai.
China has concomitantly campaigned for restraint on the part of the US and its allies. In a call with Trump on April 24, for example, Chinese television reported that Xi had urged Trump to refrain from a "tit for tat" response to North Korean provocations. At the UN Security Council in late April, Beijing's diplomats pushed back against a US-led effort aimed at encouraging other countries to both strengthen sanctions and downgrade bilateral relations with North Korea. China has argued instead for strict enforcement of the existing sanctions regime. Earlier this year, Beijing expanded on the "conventional arms dual-use list" included in UN Security Council Resolution 2321 with its own more extensive list of export restrictions.
Nonetheless, flows of North Korean raw materials to China continue: Chinese customs data indicates China's trade with North Korea rose  in the first quarter of 2017 by more than 18 percent over the same period in 2016. Although iron ore is banned by UNSCR 2321, China has invoked the "livelihood purposes" exemption, to justify continuing imports. Moreover, a report published earlier this year suggested that forensics on North Korean missile debris indicate that Chinese firms have been involved in sourcing foreign components used to build North Korea missiles. These and other examples reinforce international suspicions that Beijing is deliberately lax in enforcing sanctions above a "red line" that it fears, if crossed, will trigger a North Korean provocation.
Indeed, there is evidence that this "red line" exists. In a recent North Korean editorial published by Korean Central News Agency, Pyongyang denounced Chinese pressure, accusing Beijing of crossing a "red line" and "raising tensions" on the Korean Peninsula. It pointedly mentioned its strategic value to China as a buffer against US influence in Northeast Asia and lashed out at China for imposing "cruel sanctions." Beijing's announcement on the heels of the editorial that North Korea would attend an upcoming summit on the Belt and Road initiative along with more than two dozen international leaders this month suggests that Chinese leaders remain averse to the risks of isolating North Korea, and still hope that exposing North Korea to the economic opportunities of engaging with the outside world will moderate its policies.
The Risks of Risk Averseness
There are risks to Beijing's cautious approach at a time when the leadership in Washington has shown itself willing to respond rapidly to international incidents with lethal force. By moderating international expectations that it has the capacity to significantly influence Pyongyang's behavior, China may reinforce the impulse in Washington to "go it alone" and dismiss Beijing's diplomacy as a dead-end. In addition, China's resistance to the application of intense pressure on Pyongyang may encourage North Korean brinksmanship, thereby increasing the risk of miscalculation and conflict.
Even as China has lobbied for dialogue toward a peaceful and nuclear-free peninsula, its policies have raised questions about the limits of Sino-American cooperation. China's reaction to the US installation of a Terminal High Altitude Area Defense (THAAD) system in South Korea, capable of intercepting limited launches of North Korean ballistic missiles, is a telling example. China has launched a war of words against THAAD, which it claims is a threat to its security. On May 1, following THAAD's official deployment, Beijing ominously stated that it would take "necessary measures to defend our own interests." The People's Liberation Army's recent test of a new type of missile in the Bohai Sea west of the Korean peninsula may have been in response to THAAD. The recent election of a South Korean president who has indicated opposition to THAAD, Moon Jae-in, may result in withdrawal of the system. Moreover, Moon has promised to pursue more conciliatory policies toward Pyongyang, including a framework for inter-Korean relations along the lines of the former "Sunshine Policy." Beijing's reaction to the introduction of ballistic missile defenses to continental Asia reveals that Sino-American strategic mistrust is as pernicious on the Korean Peninsula as it is anywhere.
Meanwhile, although the immediate nuclear crisis appears to be contained for now, the issues that underlay the abrupt escalation in tensions remain unresolved. A sixth nuclear test by North Korea looms on the horizon. Although Trump has now made clear that he would be willing to meet directly with Kim Jong Un, Kim has not responded to Trump's overtures. Meanwhile, US lawmakers are considering further unilateral sanctions on North Korea, and some officials have said they would like to see North Korea put back on the list of states that sponsor terrorism. As anxieties rise in the US over North Korea's steady development of an intercontinental ballistic missile that could strike the continental US, there will be growing pressure in Washington to choose preemption over patience. In that case, China and the US will likely once again stand on opposite sides on the Korean Peninsula.