Nampho Port Ramps up Activity
Recent commercial satellite imagery of the Nampho container port indicates activity at the Democratic Republic of Korea's (DPRK) largest commercial shipping port is at its highest level since the border shutdowns in January 2020. Paired with cargo trains crossing the China-DPRK border through Sinuiju last month, it appears that the self-imposed, COVID-related suspension of most international trade is beginning to ease. However, while North Korea is likely experiencing shortages of food/foodstuffs, medicines, agricultural inputs and raw materials for industry, it is unclear if this recent trade activity will be sustained or if this is just a brief opening of the border.
Recent Activity
On January 27, imagery shows a larger than normal volume of goods on the dock at Nampho Port, and the container yard, which has been empty or occasionally used for much of the last two years, is filling up with containers.
Figure 1. Overview of Nampho Port.
Satellite images © 2022 Maxar Technologies. All rights reserved. For media licensing options, please contact [email protected].
At the western end of the dock, piles of goods have been removed from their containers and are visible in front of warehouses and against a makeshift wall built from cargo containers.
Figure 2. Piles of goods at western dock area.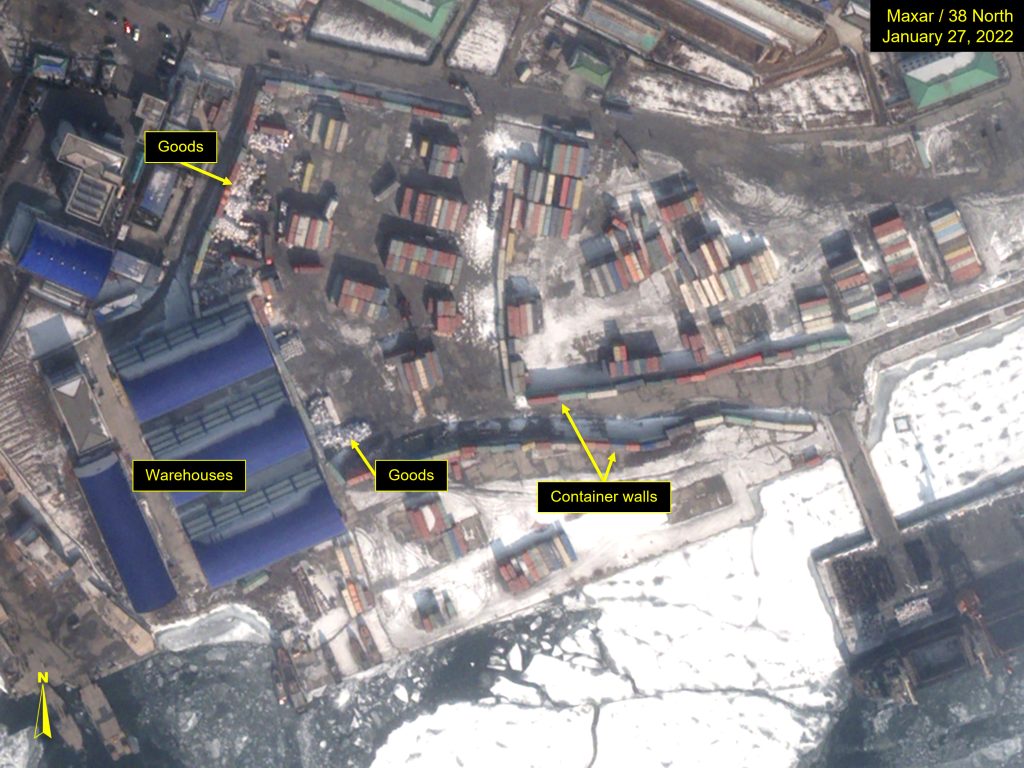 At the eastern end of the dock, a greater volume of cargo is visible alongside cargo containers.
Figure 3. Cargo and containers at eastern dock area.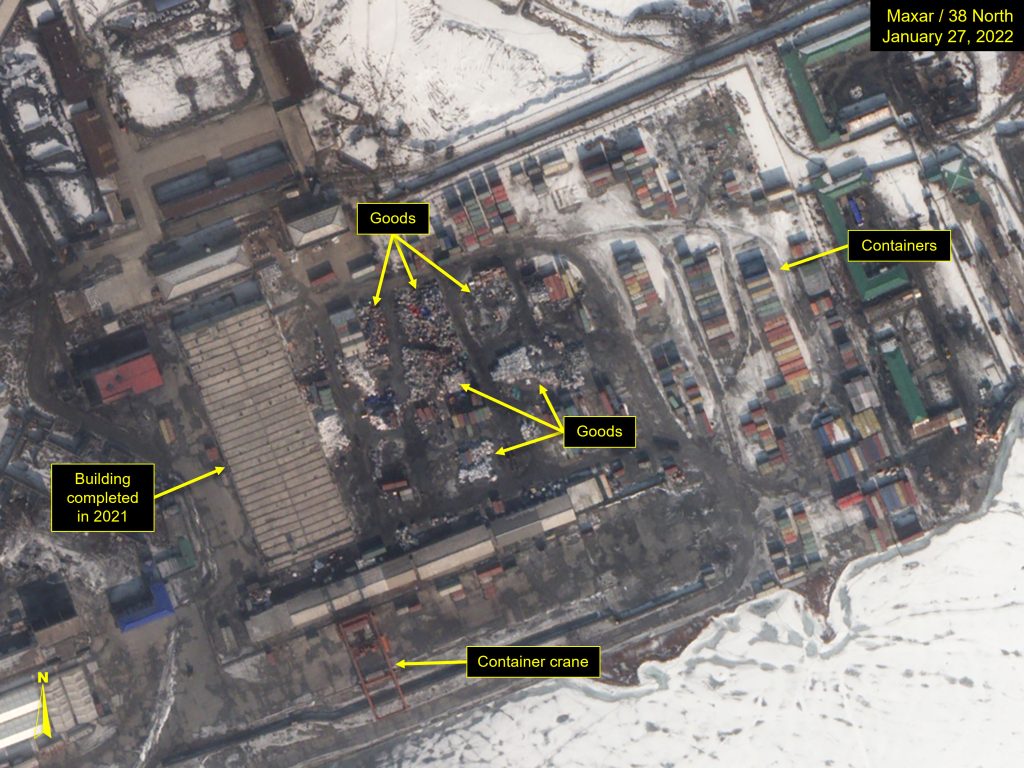 North of the dock, containers have appeared in the container yard as well. The containers are enclosed within an area bounded by the makeshift wall of containers. The reason for this is unclear, although it is likely related to quarantine measures.
Two cargo ships are presently at the offshore wharf, offloading their cargo. The broken ice paths leading from the anchorage to the wharf suggest several cargo ships have offloaded cargo recently. Further downstream, broken ice pathways along the river at the coal and petroleum oil and lubricant (POL) ports suggest the movement of coal and oil continues.
Nampho During the Pandemic
Since the beginning of the pandemic, activity at Nampho has been limited, but it never completely stopped. Activity slowly declined in the first few months of 2020 and then remained at low levels through 2021.
Figure 4. Imagery from April 2020, a few months after North Korea's border shutdown, shows minimal activity around the docks.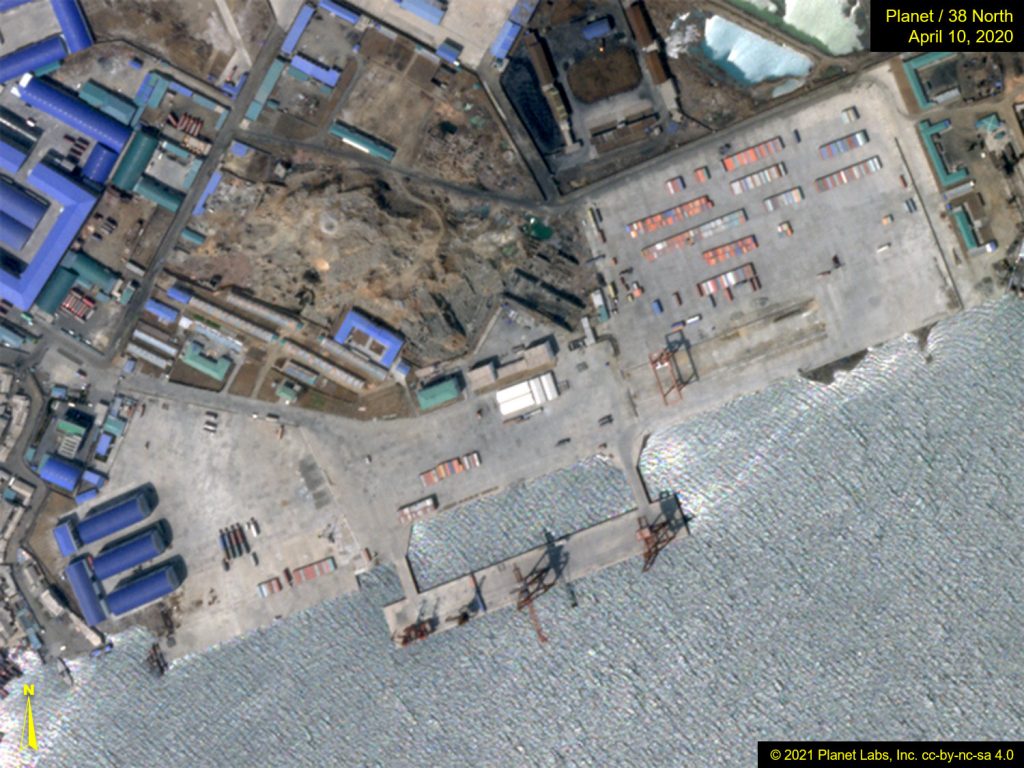 In late 2020, work started to replace concrete under a container crane in the eastern dock area. That December, construction also began on a large building that was completed in 2021 and is considerably larger than the four warehouses at the opposite end of the docks. Its purpose is unknown.
The makeshift container walls were first observed in April 2021 and have been present ever since. They are sometimes reconfigured and appear to be in place to separate imported cargo from the rest of the dock.